I may earn a commission when you purchase through my links. See my Disclosure Policy here.
PERFECT boiled eggs turned into the BEST deviled eggs with bacon and Jalapeños. Make these to bring to your next cookout or potluck!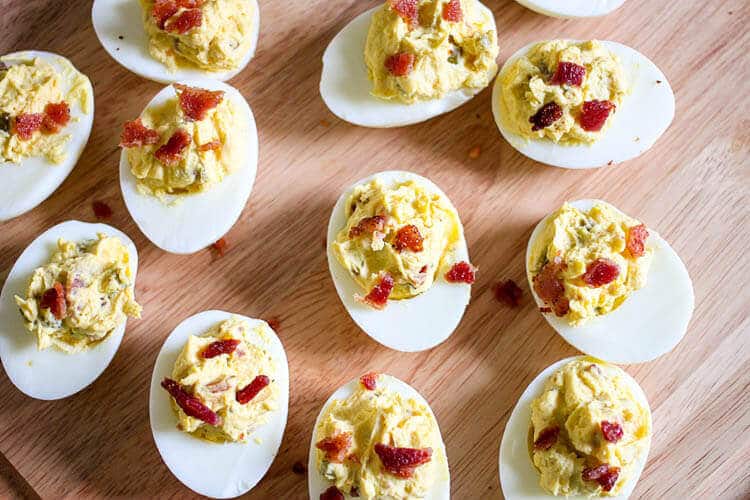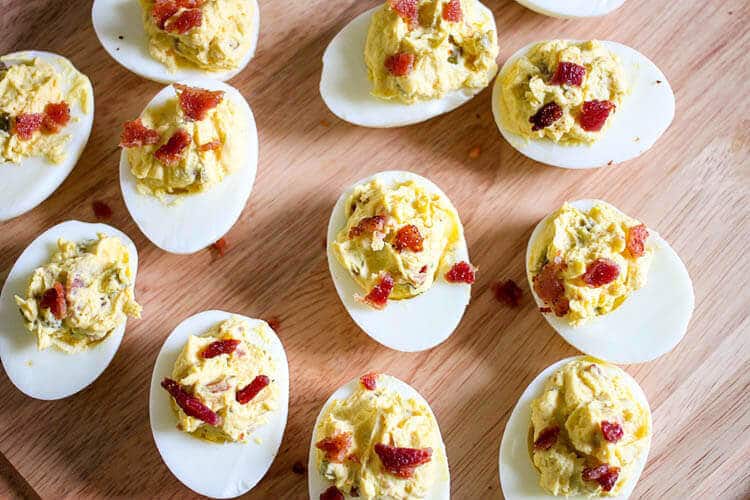 Yesterday I made perfect boiled eggs and turned them into deviled eggs with bacon and jalapeños. They were so good and a nice new twist on the classic deviled eggs.
I love deviled eggs. I don't often make them unless I need to take them to a cookout or church potluck. They aren't a difficult thing to make, though they do take a bit of time in the boiling of the eggs and the chilling.
First though, you need the perfect boiled eggs. A key to the perfect boiled eggs –older eggs are better. They peel SO much easier than fresh eggs from a local farm or farmers market.
Hope over to 5 Minutes for Mom – Perfect Deviled Eggs with Bacon & Jalapeños to read how to make perfect boiled eggs and then how to make perfect deviled eggs with bacon and jalapeños!!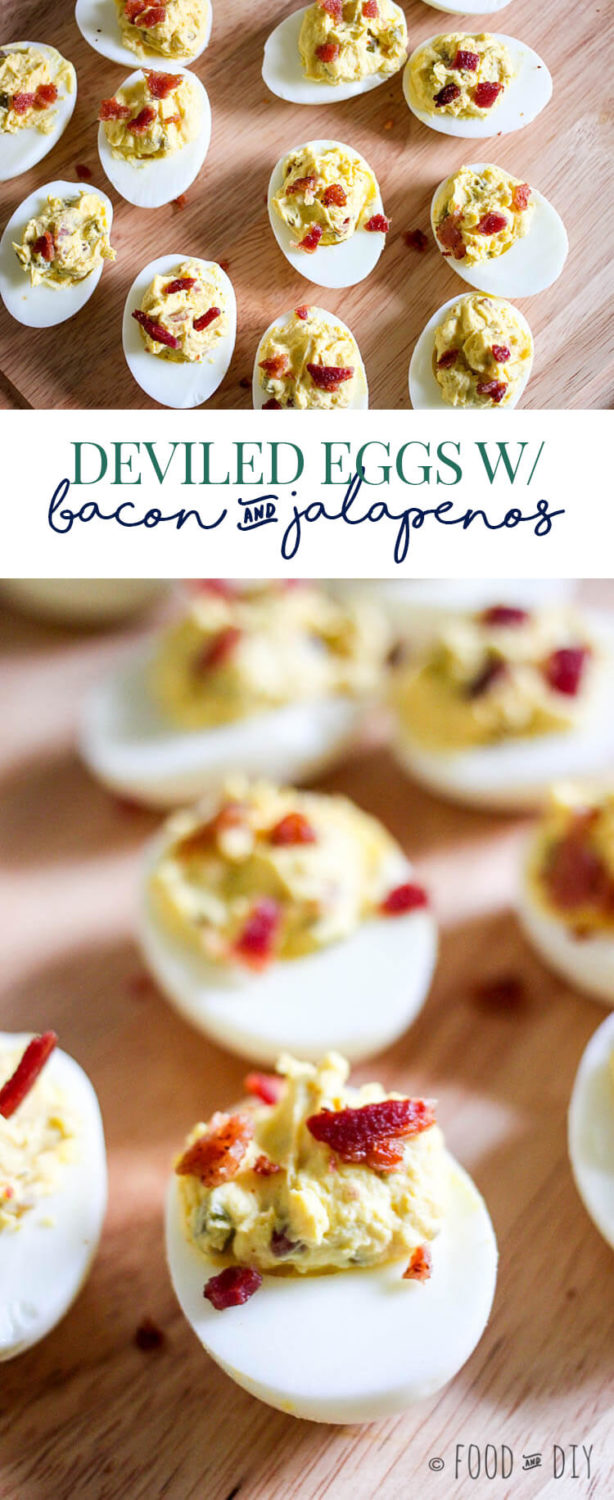 Linking up with Grace and Good Eats for the Crafty & Delicious Link Party and with Table and Hearth for Think and Make Thursday Link Party.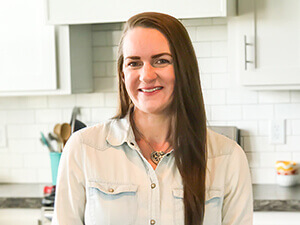 I make my home in Oklahoma. I enjoy creating new uncomplicated recipes, browsing Pinterest for the latest in home decor trends, reading, and decaf iced lattes. Click here for more about me.