I may earn a commission when you purchase through my links. See my Disclosure Policy here.
This DIY Homemade All Purpose Cleaner uses 3 ingredients and doesn't have a gross chemical smell to it! Plus it really works!!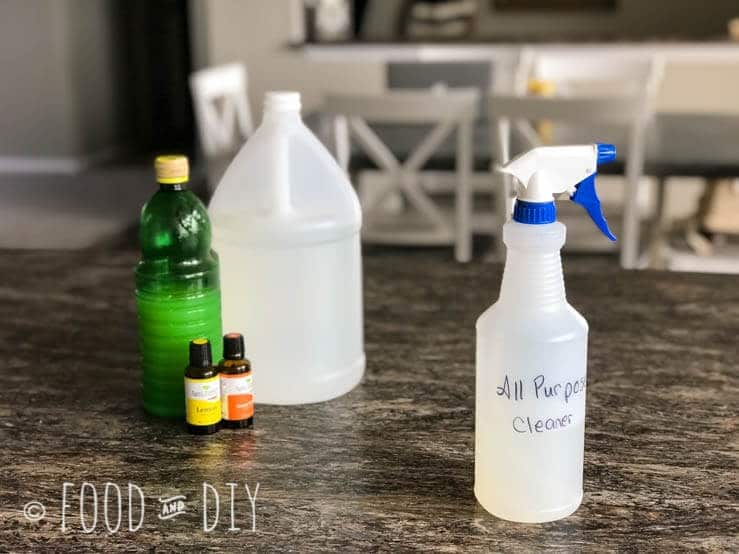 I am not one of those people who is "green" or "all natural". In theory, I'd love to use only natural products and only eat kale (sarcasm) but that is simply not reality. I used to beat myself up about it because I thought I was just making excuses about how difficult it can be to find foods, household products, and health and beauty products that have ingredients that I can pronounce. Not to mention how expensive it can be to purchase those products.
But you choose your priorities. If only 100% natural products of all kinds is that important to you then you will figure out how to make the finances work and the figure out where to purchase.
I am taking baby steps in this area. Could I go through the entire house and toss everything that isn't natural? Sure, but that's not the approach I'm taking. I'm slowly switching things over and that seems to be the best way for my family.
The very first thing I've changed is my household cleaning products. That's not to say there isn't bleach in the laundry room cabinets or that I don't have something stronger under the kitchen sink. But for my regular, use-every-day cleaners I've switched over to natural, homemade.
I used to make 3 different kinds of homemade cleaners, now I only make one and it works great for all the major cleaning in the house. Even the bathroom.
Homemade All Purpose Cleaner
2 parts lemon juice
1 part vinegar
water
10 drops essential oil, I use sweet orange
I use a generic 32 oz. spray bottle I picked up at Walmart. Add the lemon juice, then the vinegar, then fill the rest of the way up with water. Add your essential oil. Screw the top on and give it a shake. Done.
The essential oils are completely optional. I tried to leave them out but my family complained of the harsh vinegar smell anytime we cleaned. The Sweet Orange essential oil definitely helps. It still smells like "cleaner" but nothing harsh and "chemical-y".
Do you make your own cleaners? Do you use all natural products? Tell me in the comments below ↓.
---
Save for later!
Pinning for later or sharing this recipe with your friends is so appreciated!
Simply click the share button of your choice over on the left ←.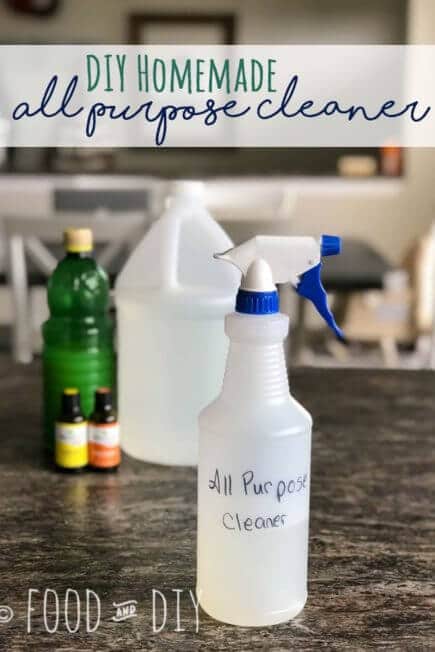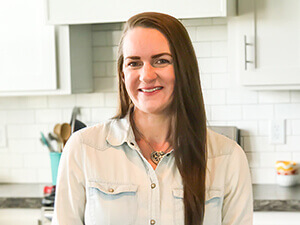 I make my home in Oklahoma. I enjoy creating new uncomplicated recipes, browsing Pinterest for the latest in home decor trends, reading, and decaf iced lattes. Click here for more about me.