I may earn a commission when you purchase through my links. See my Disclosure Policy here.
This simple tutorial is easy, fun, and SO CUTE!! Mini, galvanized watering cans with pretty summer flowers, hanging in an empty photo frame! This DIY decor idea is unique!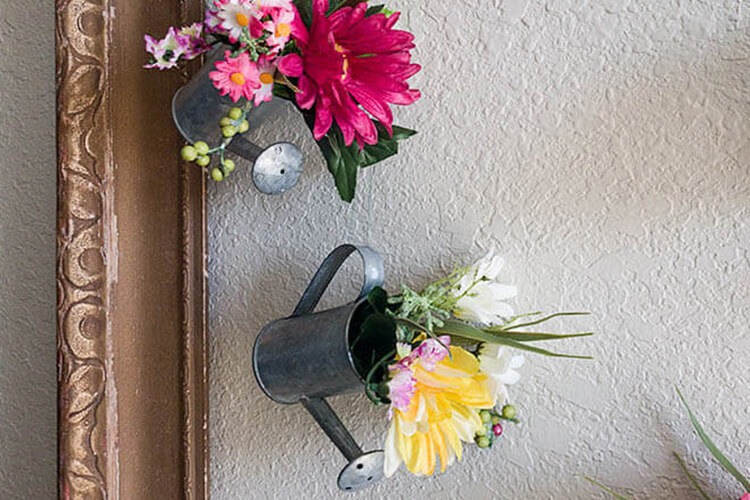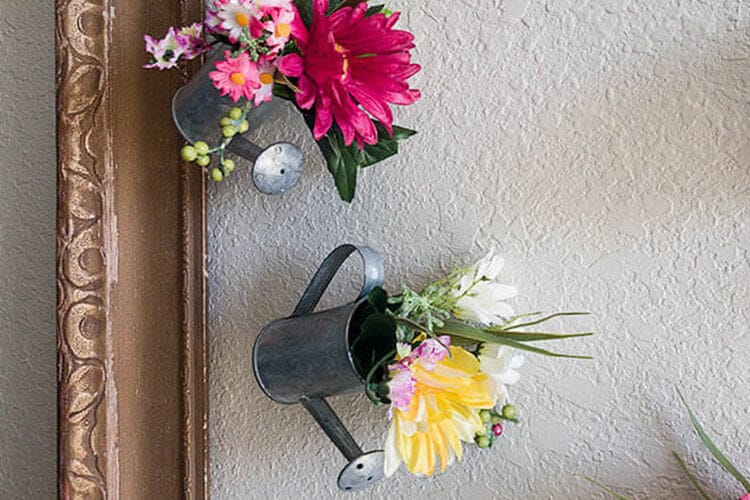 I have a big, empty, wooden frame that I used to use for photo shoots. Remember when having people hold up empty frames was popular for photographers? (Is that still a popular thing?) I have never wanted to get rid of this frame because I love it for some strange reason.
I have had it hanging in our master bedroom with wooden letters hanging on the wall in the middle of the opening, and more recently I have had the empty frame hanging in our new entryway. During the fall I hung a light-up galvanized pumpkin (← click that link to see) in the middle of the opening and I loved it. For Christmas, I strung up twine and use clothes pins for my kids Christmas "bucket list" activities. I'm not sure what it is about this frame but I like it so much.
This past spring I wanted to hang something in the middle of the opening that would last me a little longer than the pumpkin & Christmas activities did.
Hobby Lobby had these adorable mini galvanized watering cans and I thought oh yes! hang these cute little things from some clear fishing line and this will be an adorable spring & summer entryway decor idea!!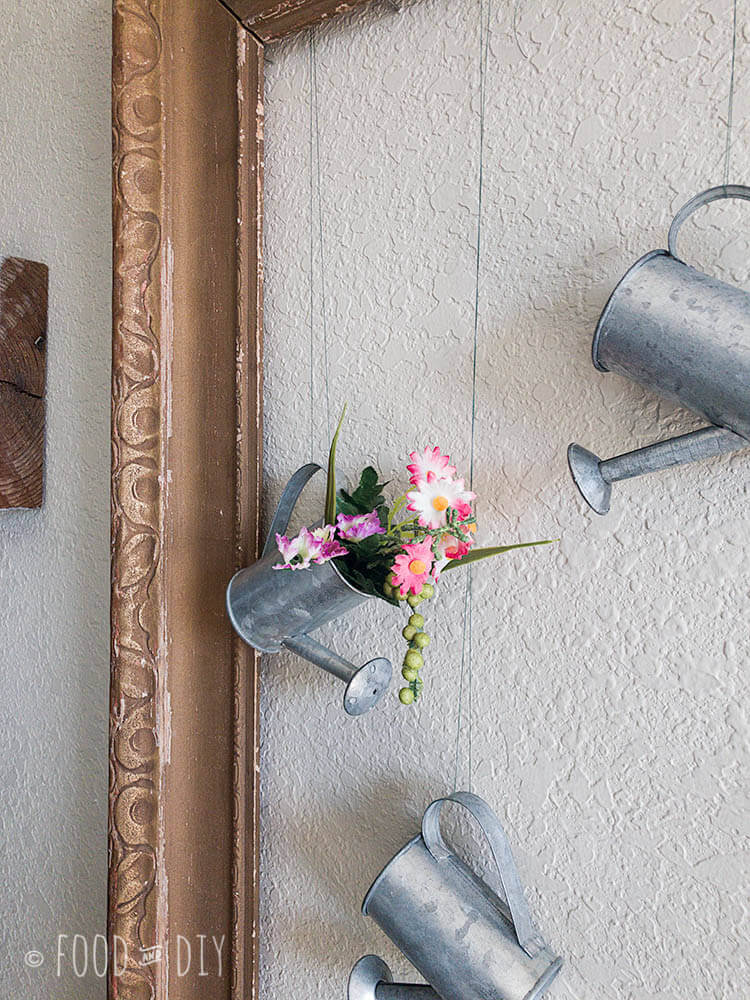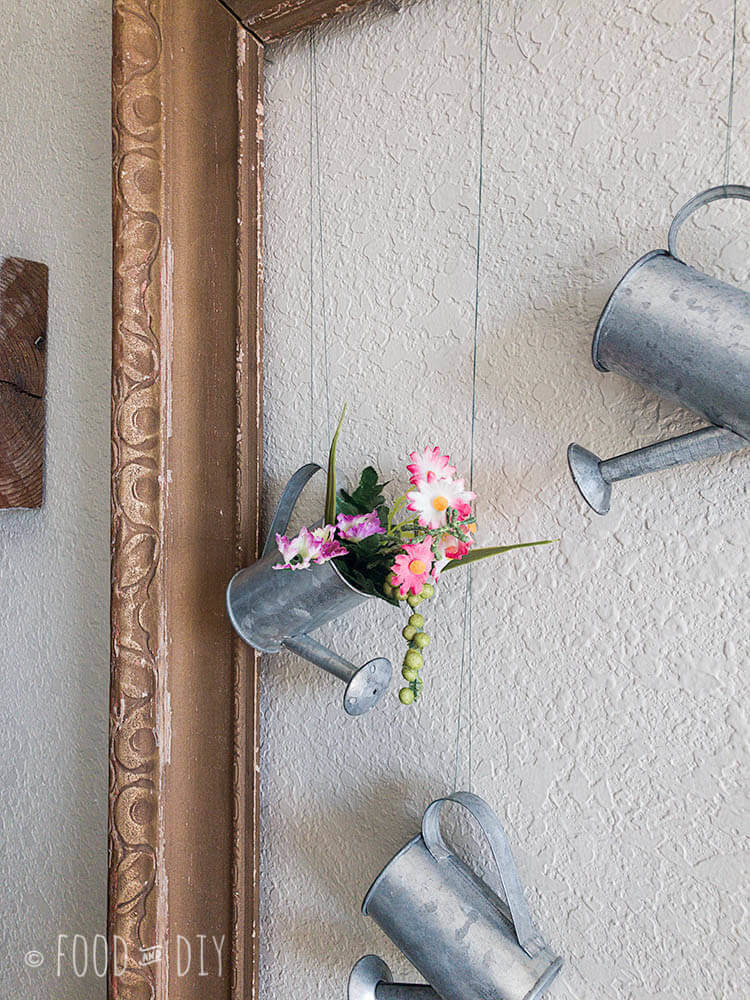 It literally took me about 10 minutes to put this idea together. I bought 5 of the mini watering cans and bunch of mixed flowers from Hobby Lobby. I already had clear fishing line, thumbtacks, and a hammer at home.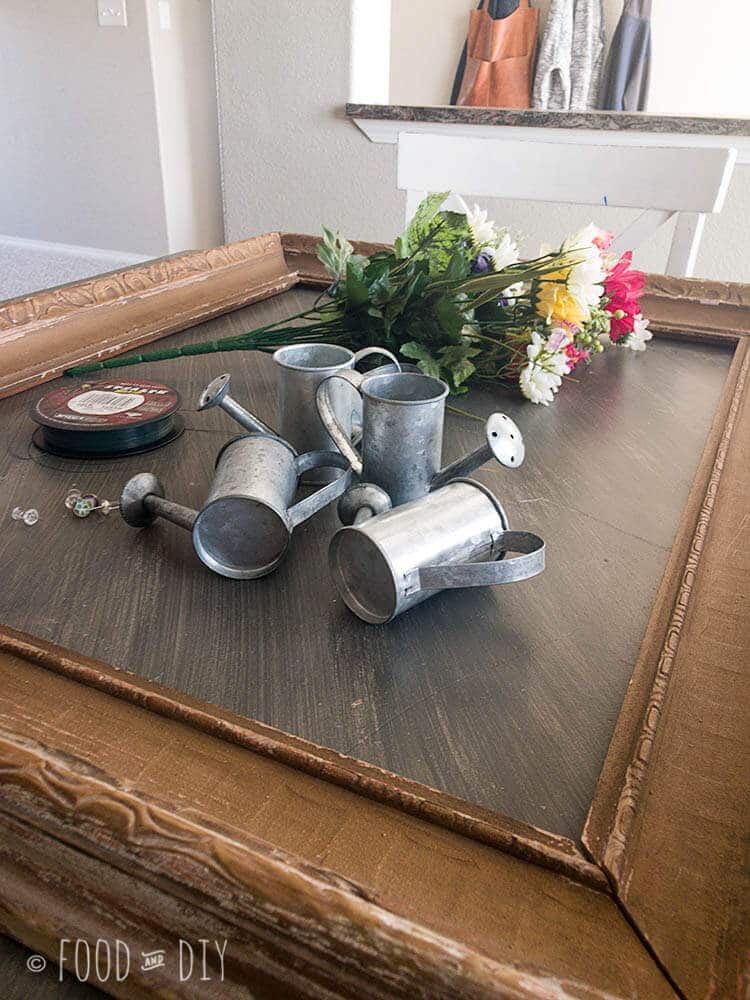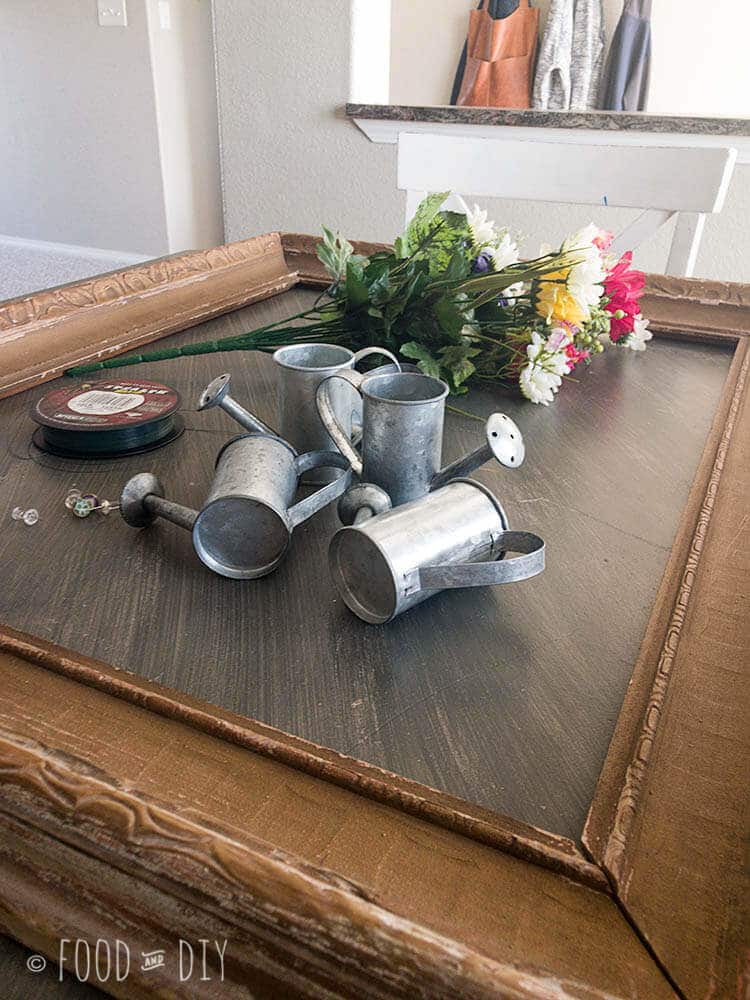 First I flipped the frame over so I could access the back. Then I pushed the thumbtacks evenly into the frame over the opening. (Sorry for the blurry pic!)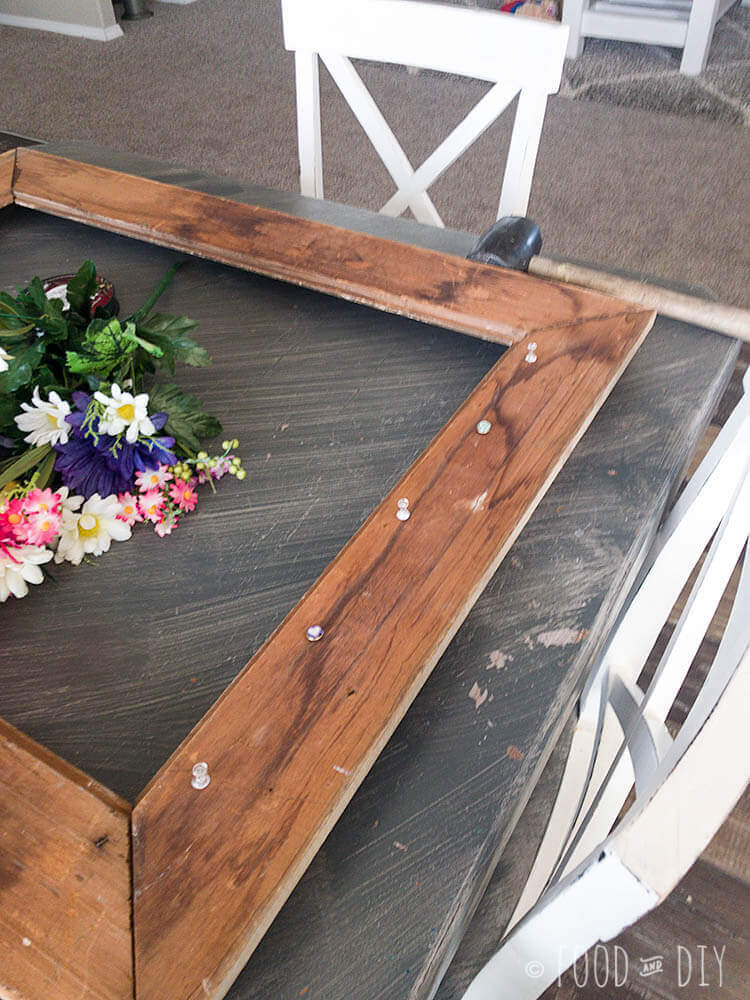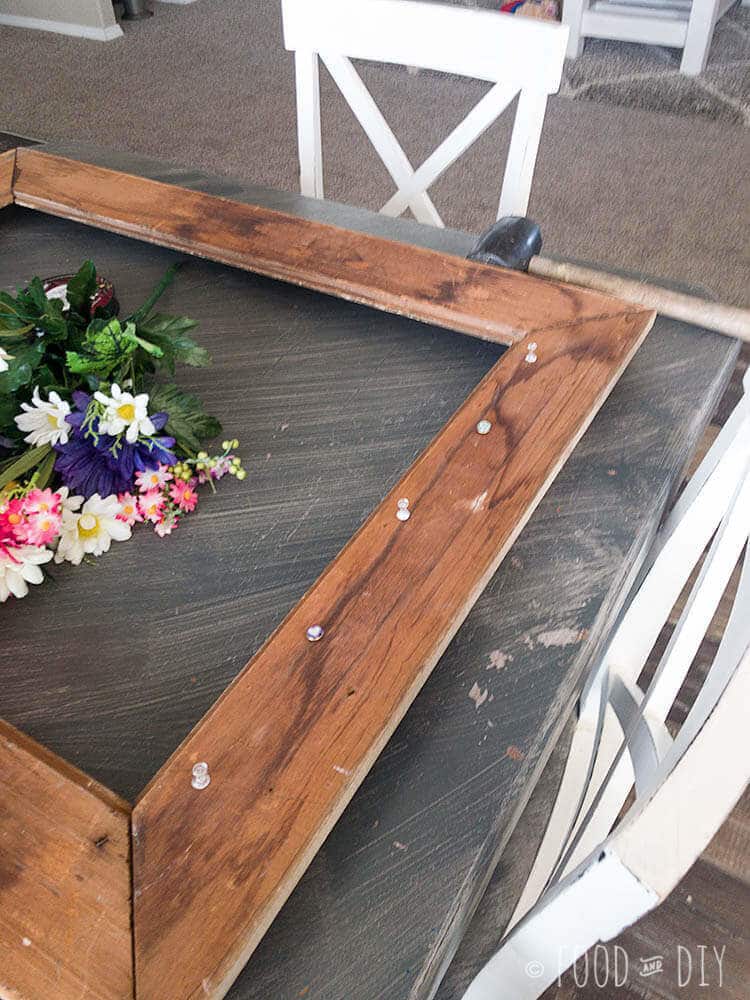 Next, I measured fishing line in different lengths to loop through the handles of the watering cans, and then tied them around the thumbtacks. I didn't measure anything, I just eyeballed the whole project. If I remember right I had to redo one of the lengths of fishing line because It was too close to the length of another one. Feel free to play around with this as much as you like.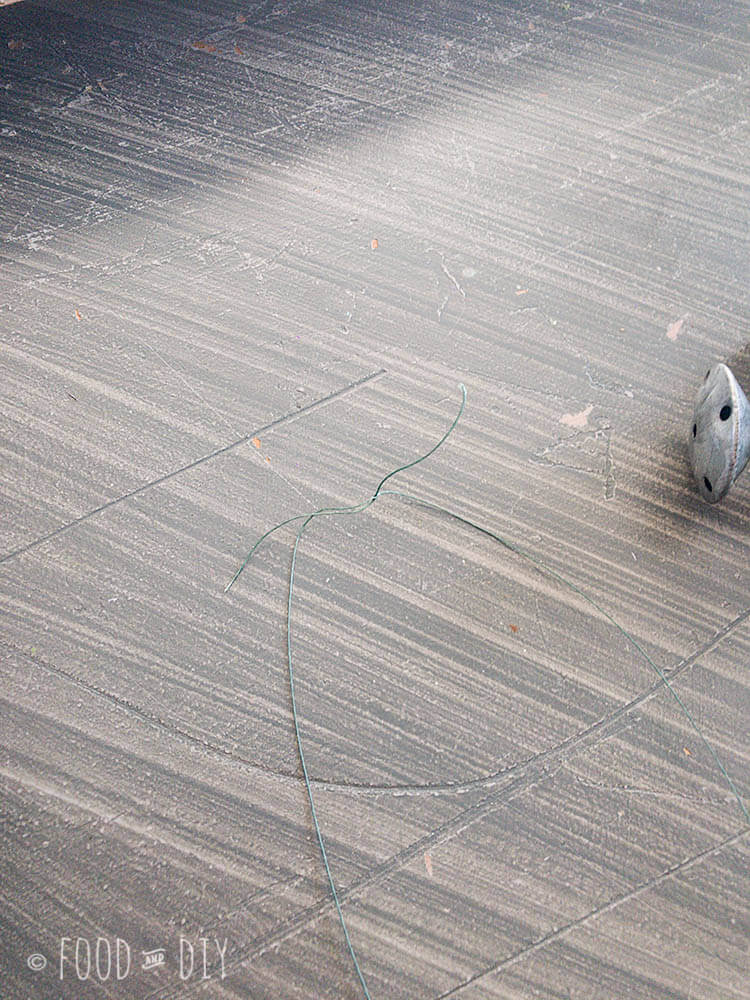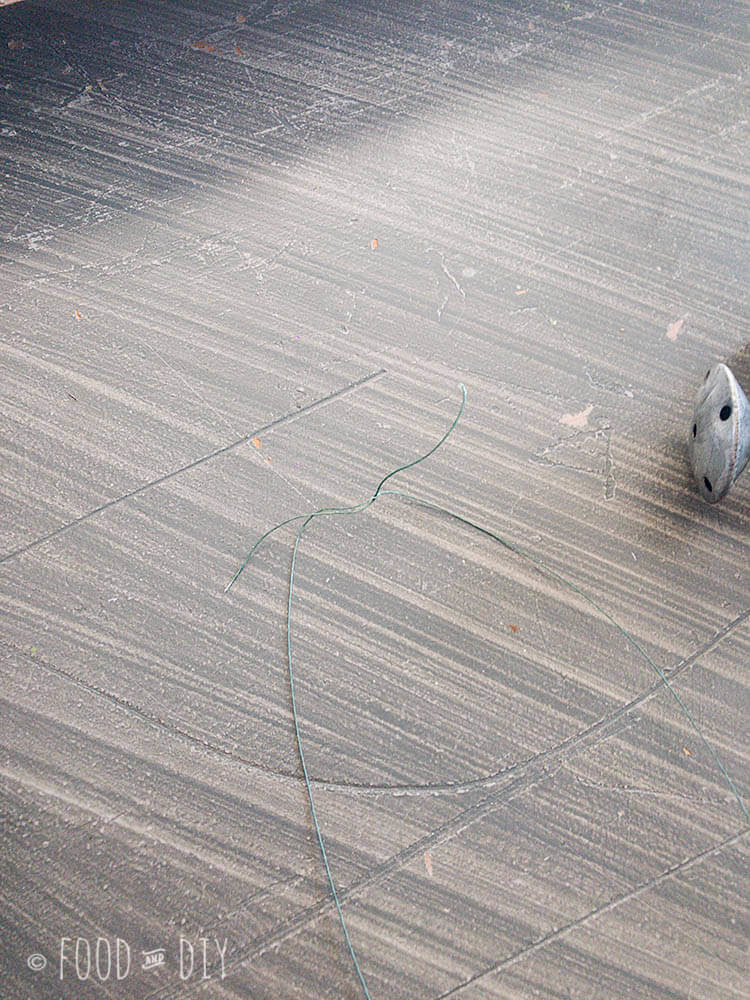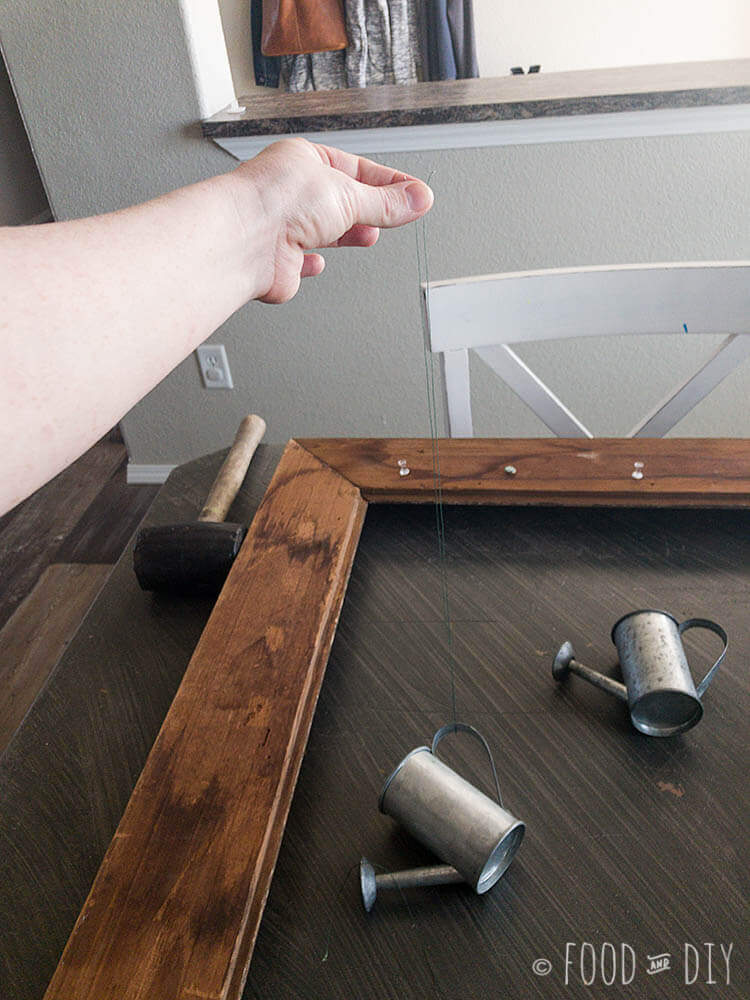 After I had the fishing line tied to all the thumbtacks, I hung the frame back on the wall. Then I used wire cutters to cut stems of the flower bunch I picked up at Hobby Lobby, then stuck the flowers into the watering cans. You could use flower styrofoam to make the flowers stay just so but I didn't do that.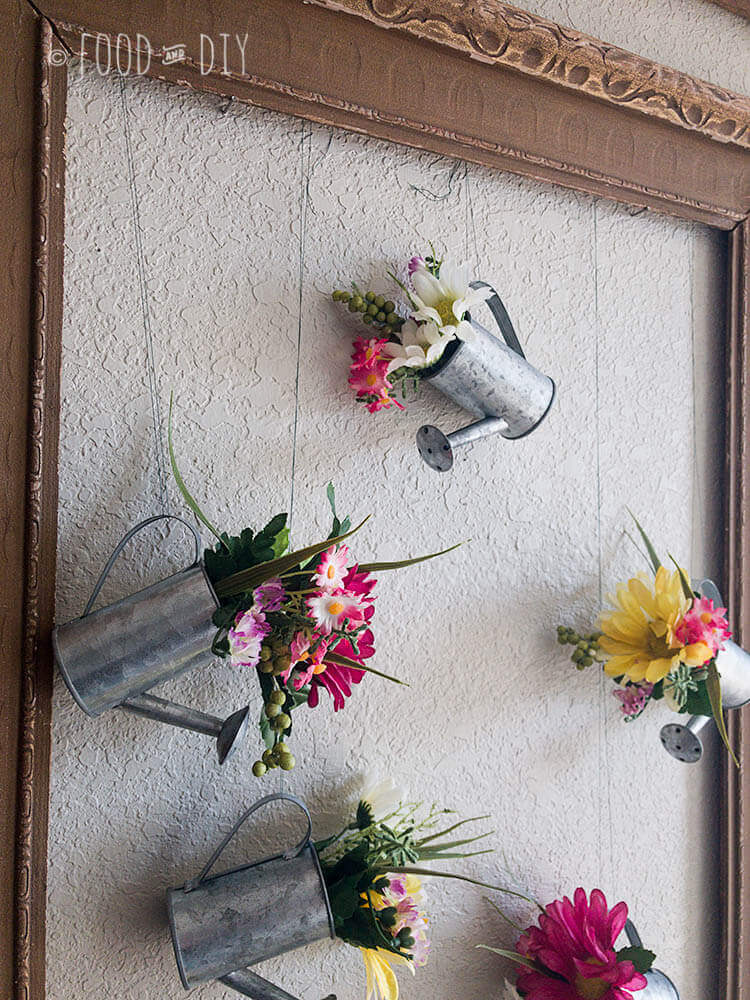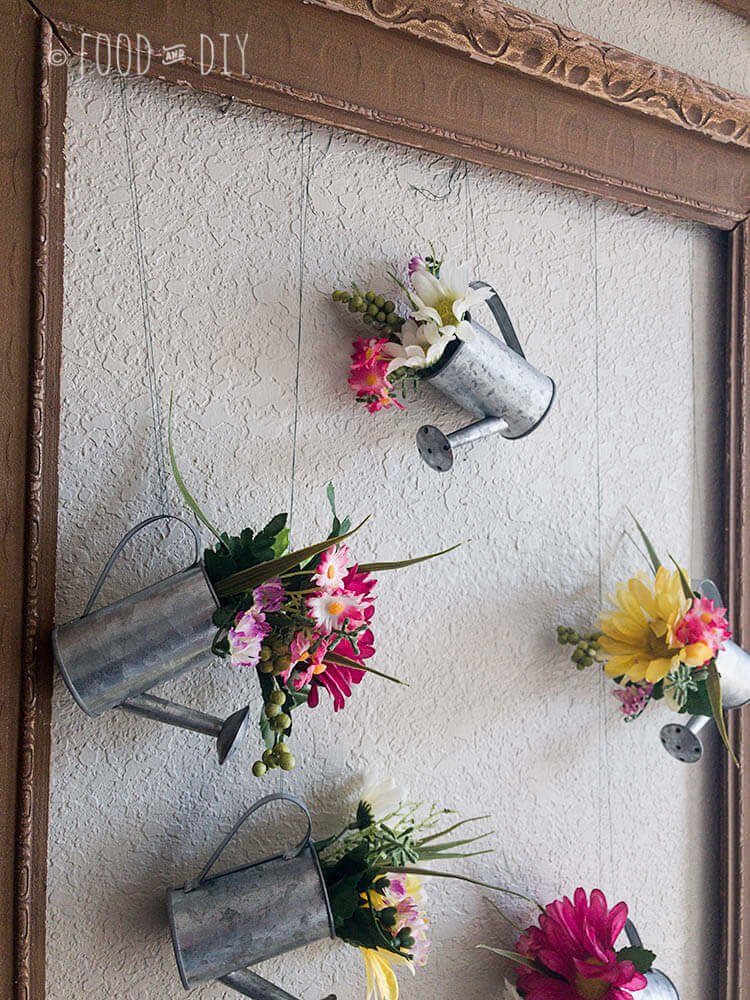 How cute did this turn out?!?! I LOVE LOVE LOVE it!!!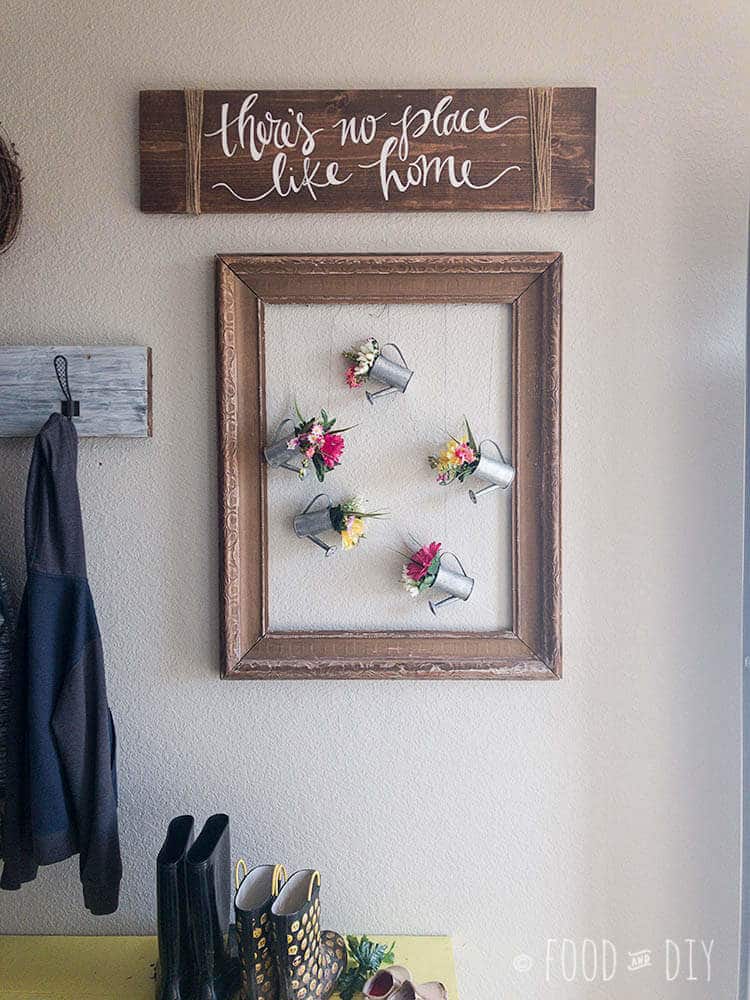 ---
Save for later!
Pinning for later or sharing this recipe with your friends is so appreciated!
Simply click the share button of your choice over on the left ←.