I love good tuna salad.
When I was growing up my Dad always took tuna sandwiches for lunch every day. Tuna, chopped pickles, miracle whip, & boiled eggs.
This recipe is a bit different.
This is one of those recipes you can tweak, leave things out of, add different things in, etc.
Mr. Right makes tuna salad better than I do. I follow all his directions but still somehow his is better.
Probably because I didn't have to fix it.
Here's the ingredients we use the most often:
First I chopped the onion & 2-3 spoonfuls of jalepeno slices. I used a pampered chef chopper thingamajig. My mom had one when I was little and I loved it!! I hate chopping things into small pieces, I'm terrified I'm going to cut myself.
Then I sliced up the boiled eggs. The chopper doesn't work for eggs. Yes I did try that.
Then I added in 6 cans of tuna. Mr. Right always get the non healthy stuff in oil. He knows why, I don't.
I mix everything together after each thing is added. I used to dump it all in and then mix it but mixing after each addition is better.
After I had mixed all of that, I added 3 heaping spoonfuls of miracle whip.
Mix.
Then I added a splash of dill pickle juice and a light drizzle of mustard.
Add in however much shredded cheese you want. I used 2 handfuls.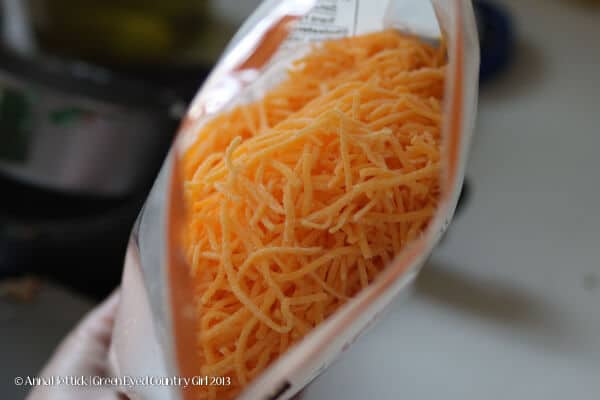 Your done!
Mr. Right likes sandwiches but I like mine on saltines or even on tortilla chips.
Tuna Salad
Delicious tuna salad recipe perfect for Tuna Salad Sandwiches or with crackers or tortilla chips.
Ingredients
6

cans tuna

5-6

boiled eggs

Shredded cheese

Salad dressing

miracle whip, mayo

Mustard

Dill pickle juice

1

medium onion

Sliced jalapenos
Instructions
Chop onion and jalapenos, mix well.

Chop eggs, mix.

Add tuna, mix.

Add 2-3 heaping spoonfuls of miracle whip, mix

Add a splash of dill pickle juice & a drizzle of mustard, mix.

Add shredded cheese, mix.

Chill and serve.
Do you like Tuna Salad?