I may earn a commission when you purchase through my links. See my Disclosure Policy here.
This post includes affiliate links. Read my full disclosure for more info.
I have 9 Fantastic Fall Find from Hobby Lobby for you today. These are cute/gorgeous/cozy fall decor items I found online and in-store that I thought someone else might like too!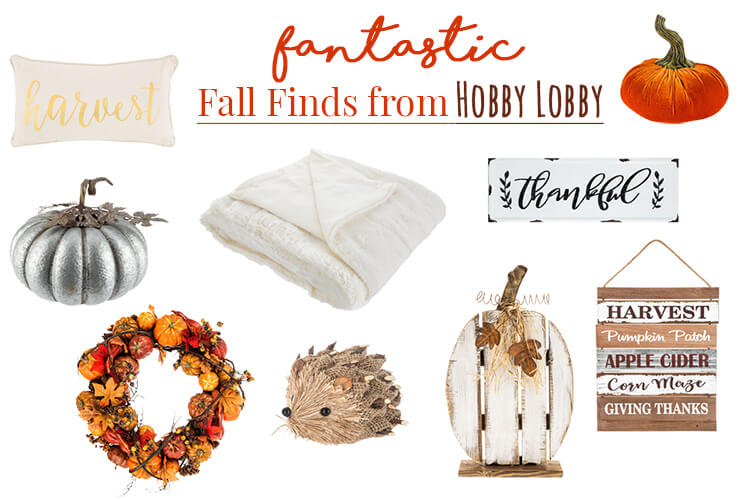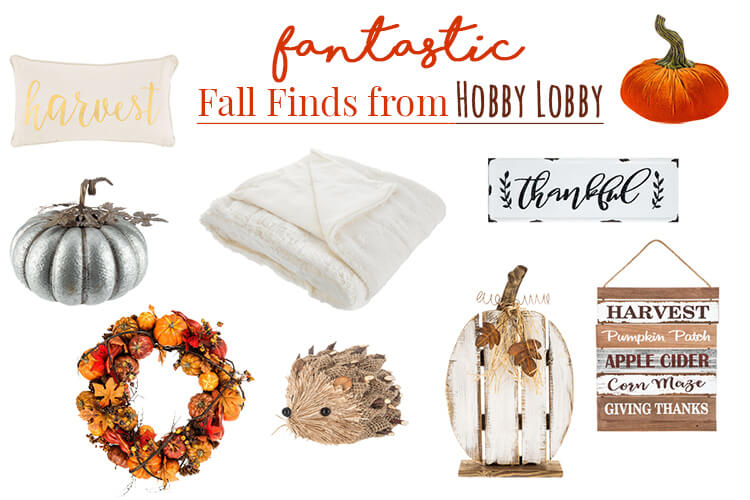 So when do you start decorating for fall? DO you decorate for fall? I LOVE fall. It is my very favorite season and I pull out my fall clothes and fall decorations on September 1st.
Living in Oklahoma this means that it is usually still in the upper 90's when I pull the decorations out and it's REALLY not time for my fall wardrobe to come out from hiding. But by September 1st I am of the mind that if we pretend it's fall, then maybe the fall temps will come!
We've actually been very blessed this summer to not have many extremely hot temperatures so this week is has felt a lot like fall. AND I AM LOVING IT.
Granted, the day I browsed around several stores shopping for fall decor it was pretty hot outside. But I enjoyed my first pumpkin spice latte (iced!) of the season and pretended it was in the 60's outside!
ANYway, here are the 9 items I absolutely loved from Hobby Lobby. I could list 1000's of items because Hobby Lobby is a gold mine of awesome decor. I restrained myself for you. You're welcome. Enjoy!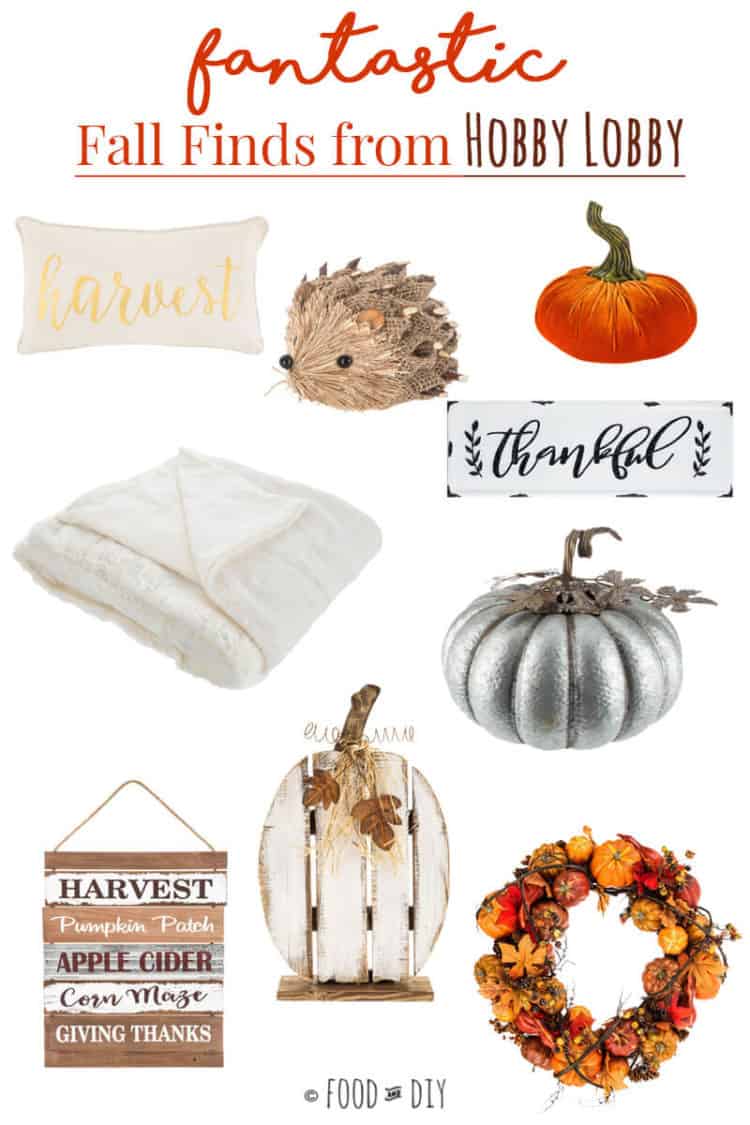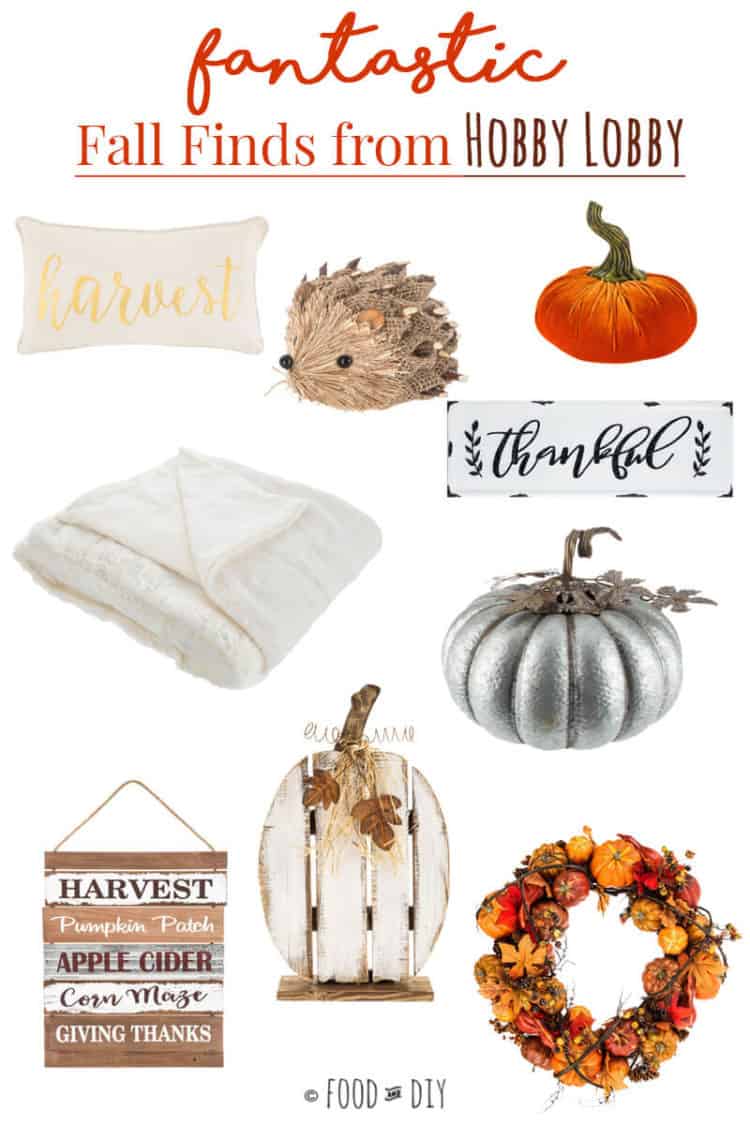 Harvest Gold & White Pillow

Galvanized Metal Pumpkin

Burnt Orange Velvet Pumpkin

Pumpkin & Vine Wreath

Thankful White & Black Rustic Metal Sign

Birch & Burlap Hedgehog

Cream Wood Pallet Pumpkin

Fall Wood Wall Decor (No longer available)