I may earn a commission when you purchase through my links. See my Disclosure Policy here.
Delicious yet easy pork tenderloin, roasted asparagus, & mashed potatoes.
Pork Tenderloin with Roasted Parmesan Asparagus and Mashed Potatoes. A delicious dinner that doesn't take a ton of effort but tastes amazing!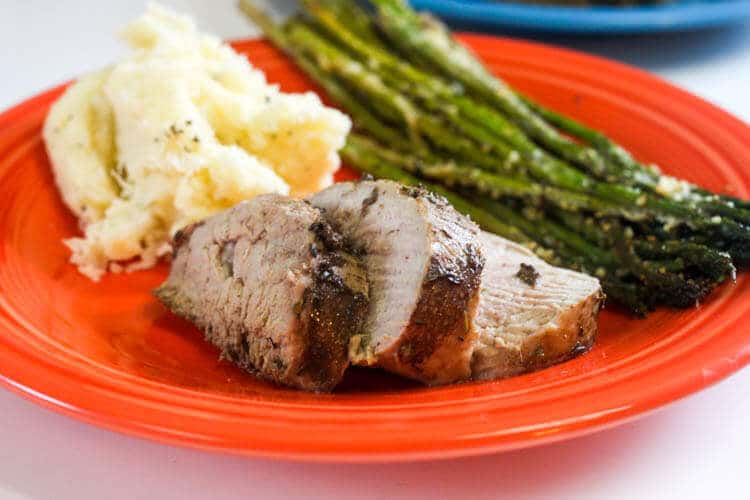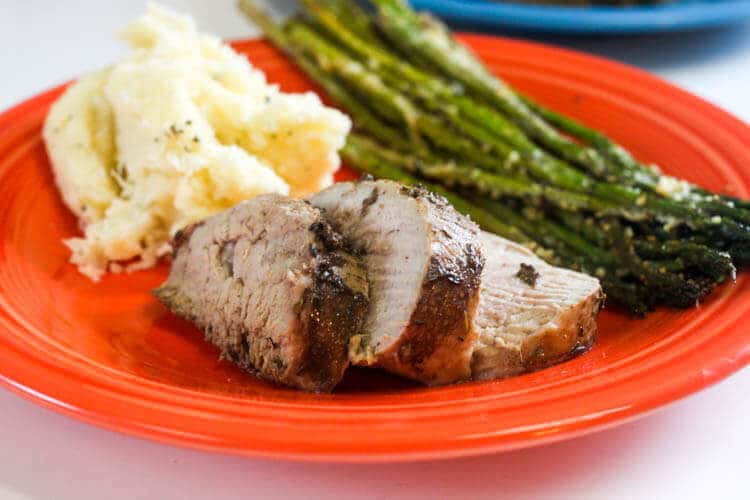 Today I have a delicious but very easy dinner recipe for you. My son LOVES pork. Bacon, pork chops, pork loin, if I say pork for dinner his big blue eyes light up and he will eat and eat and eat at dinner.
This pork tenderloin recipe is juicy and savory.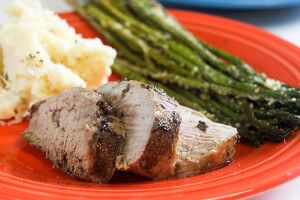 Ingredients
1/4

cup

balsamic vinegar

2

tbsp

honey

2

tbsp

olive oil

1

tbsp

Dijon mustard

1

tsp

dried thyme

2

lbs

pork tenderloin

Asparagus spears

Parmesan cheese

3

lbs

russet potatoes

Butter & milk to taste.
Instructions
For Pork:

Whisk together vinegar, honey, tbsp olive oil, mustard and thyme.

Pour into a plastic zip-top bag, add pork and seal.

Marinate for 30 minutes in refrigerator. Turn the bag over halfway through.

Remove pork from marinade.

Boil marinade for 3 minutes.

Place pork on a rimmed baking sheet lined with foil, brush with marinade.

Bake for 25 minutes or until the meat is done (145 degrees on a meat thermometer).

Let pork rest 5 minutes before slicing.

For Asparagus:

Toss garlic, basil, 2 tbsp olive oil and asparagus in a large bowl.

Lay asparagus out on a baking sheet.

Generously sprinkle parmesan cheese over the top.

Bake for 15-20 minutes.

For Mashed Potatoes:

Peal and dice 3 lbs of potatoes.

Boil until tender.

Drain potatoes well.

Mash with a potato masher or mixer, adding in butter & milk to taste.
Do you like this recipe? Follow me on Pinterest!
Click here to see what I pin ---> @foodanddiyblog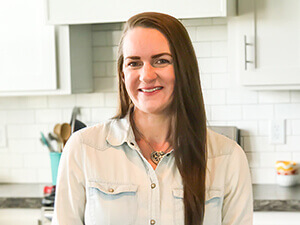 I make my home in Oklahoma. I enjoy creating new uncomplicated recipes, browsing Pinterest for the latest in home decor trends, reading, and decaf iced lattes. Click here for more about me.