I may earn a commission when you purchase through my links. See my Disclosure Policy here.
Hello hello! I'm sending you away today, last week I made some delicious Turtle Poke Brownies over on 5 Minutes for Mom.
Last week was a busy week with Christmas and I'm spending the day grocery shopping and putting the house completely back to rights so I decided to take the easy way and not post a brand new recipe here.
These brownies are ooey gooey and sticky! Chocolate fudge brownies, caramel, and pecans are the stars of this show.
You can use caramel syrup that you find in the coffee aisle or you can buy the caramel bits in the baking aisle and melt those. The caramel syrup doesn't harden so these will stay really sticky and gooey. The caramel you melt will set up a bit and aren't quite so messy.
ISH.
You can also add the nuts to the brownie mix if your kids aren't picky and anti-nut like mine are.
Head over to 5 minutes for mom for this delicious recipe.
Turtle Poke Brownies that are ooey gooey and sticky!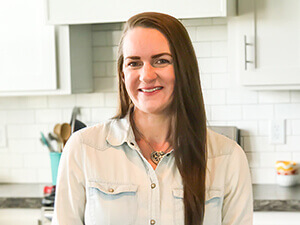 I make my home in Oklahoma. I enjoy creating new uncomplicated recipes, browsing Pinterest for the latest in home decor trends, reading, and decaf iced lattes. Click here for more about me.