I may earn a commission when you purchase through my links. See my Disclosure Policy here.
This DIY Bandana Wreath Tutorial is seriously SO CUTE!!! And so easy to change for season or holiday!! This version looks so fresh for Spring and I LOVE it!!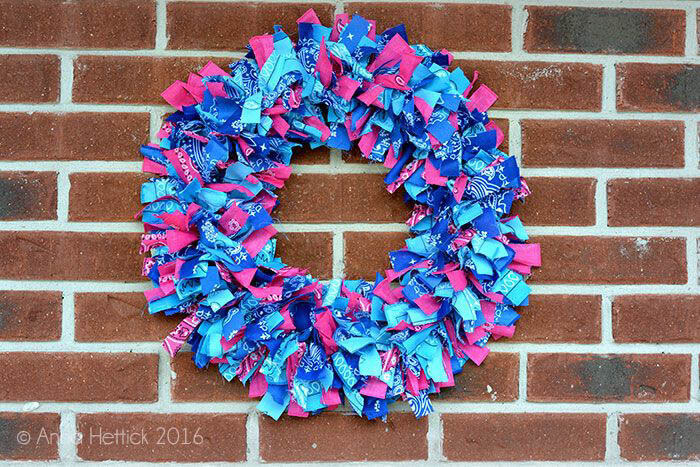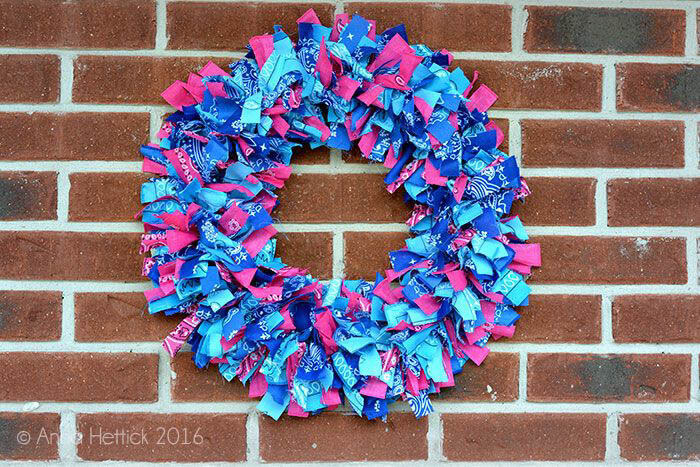 I mean, HOW CUTE IS THIS?!?!  Absolutely SQUEAL worthy! I am IN LOVE with this wreath! It speaks to my heart as only classic bandana print can to a country girl!
Here is what you need to make your own:
Wire Wreath Frame (Mine was from the dollar tree. The inside diameter measures 10″ and the entire diameter of the wire is 14″. So I suppose this is a 14″ wire frame)
2 each of 3 different color bandannas (my bandannas range from 20″-22″ square)
Ruler or Tape Measure
Scissors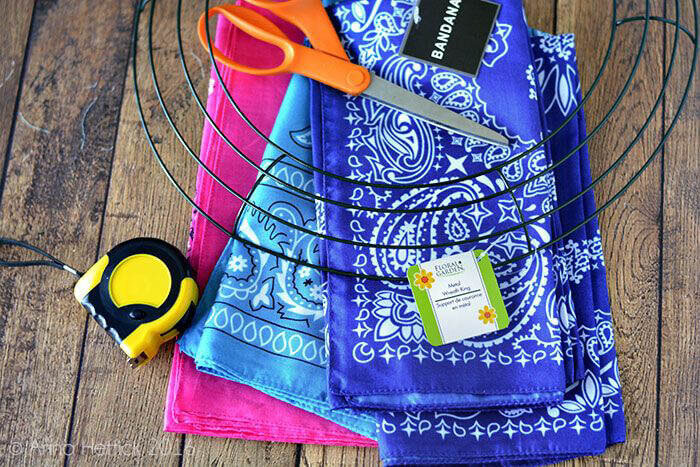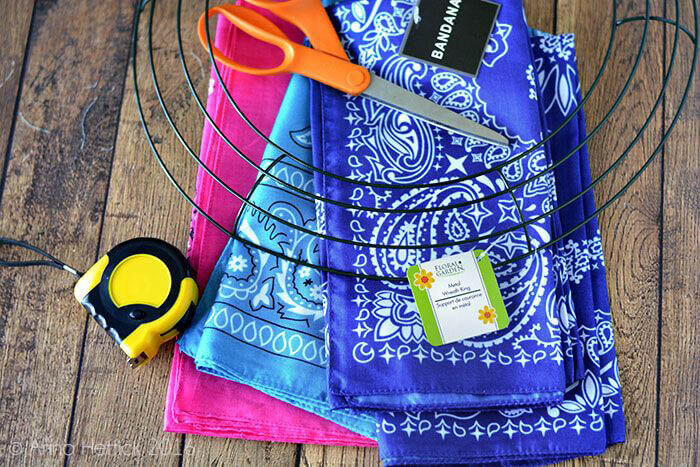 How to Make the Wreath:
Lay your bandanna flat on the table and cut it into thirds. Roughly. It doesn't have to be exact but pretty close is helpful. Stack the three pieces on top of each other and use a ruler to cut a small, about 1″ long mark into the three bandannas at 1″ intervals. It doesn't have to be perfect!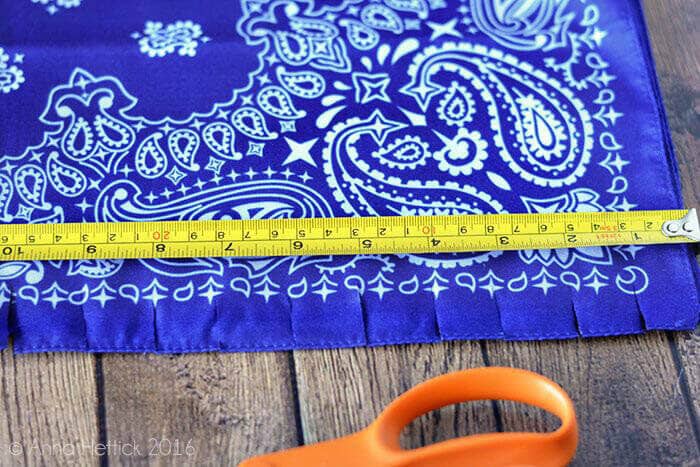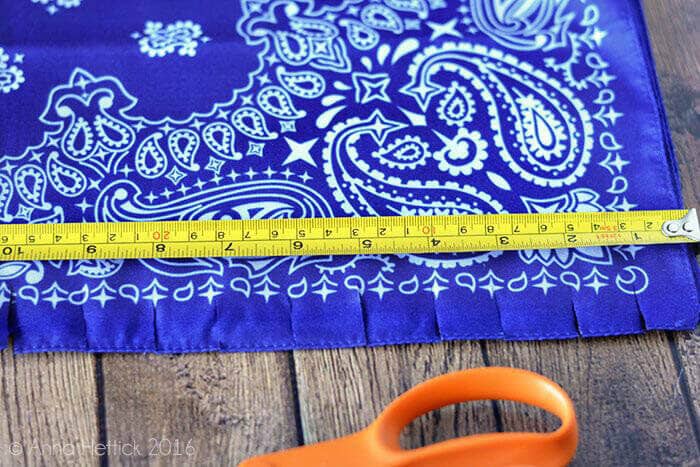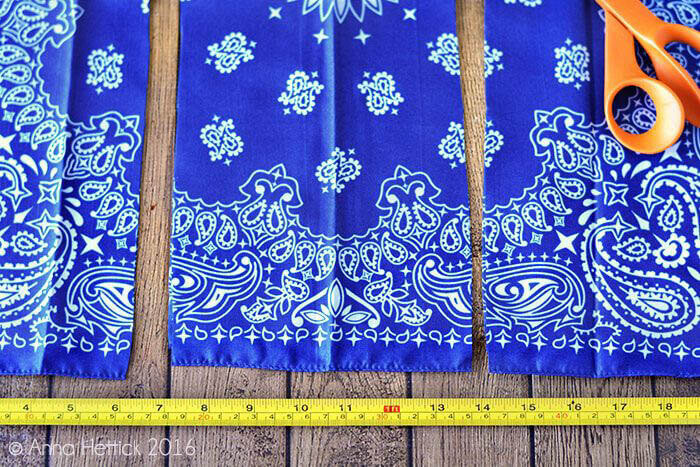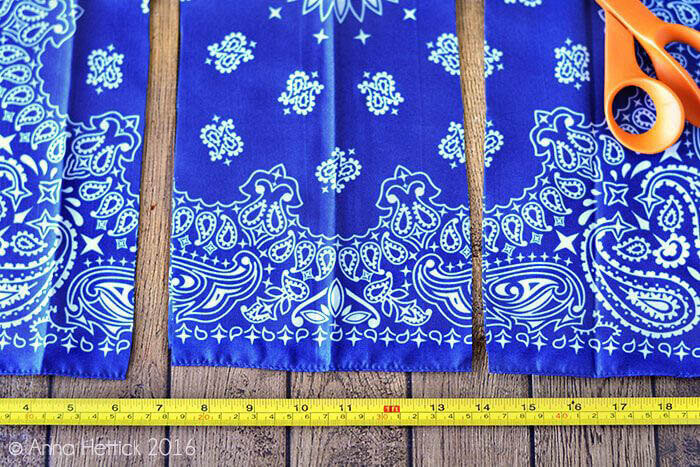 Remove the ruler or tape measure and cut the entire way through all three bandannas at once. Your strips will be about 1″ x 7″. Repeat with all bandanas.
Now you can begin to tie the fabric onto the wire frame. I tied my fabric onto the inside two wires, as shown. There's no rhyme or reason, there's no pattern, there's no reason to double knot them, just tightly tie them once. Gently press the knots together until you've completed the entire wreath.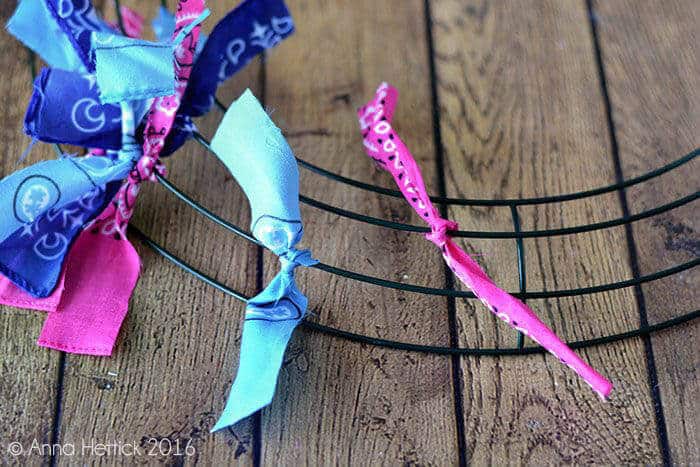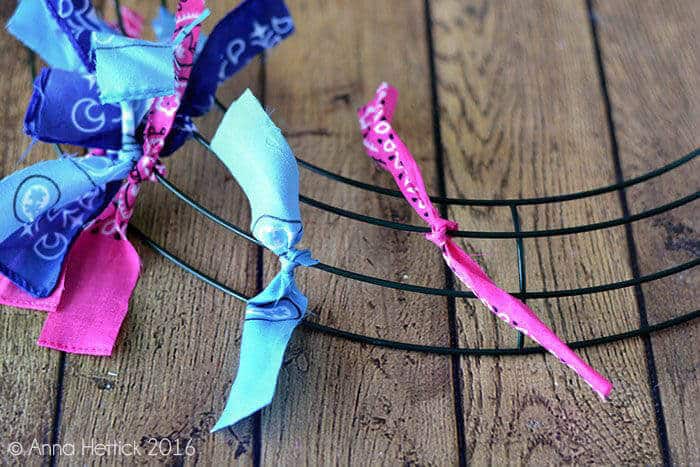 I did tie a few more blue than pink because I wanted the pink a little more random and to pop more within the blue, but really, I don't think anyone can tell!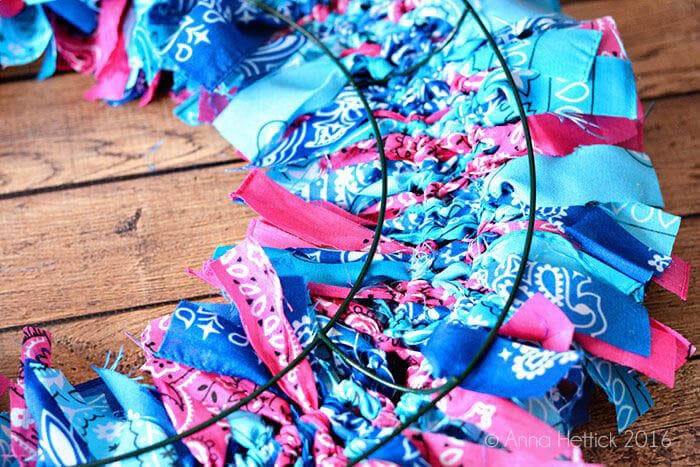 When finished, flip your wreath over and tuck in any ends that may be pointing to the back. You want them all to point to the front. Fluff the wreath by pulling on the pieces and hang as desired.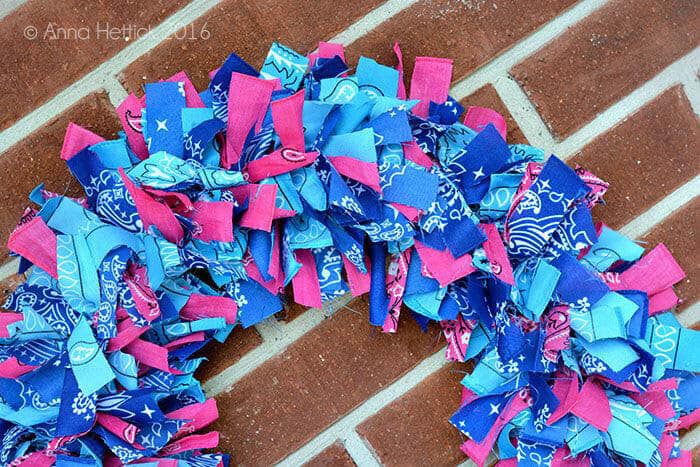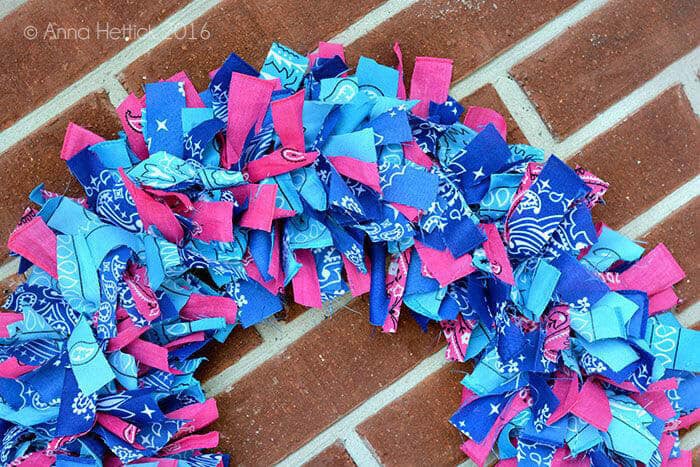 ---
Save for later!
Pinning for later or sharing this recipe with your friends is so appreciated!
Simply click the share button of your choice over on the left ←.