I may earn a commission when you purchase through my links. See my Disclosure Policy here.
A delicious, chewy chocolate chip cookie recipe with Nutella! Perfect blend of a classic cookie with a creamy addition.
A delicious, chewy chocolate chip cookie recipe with Nutella! The perfect blend of a classic cookie with a creamy addition.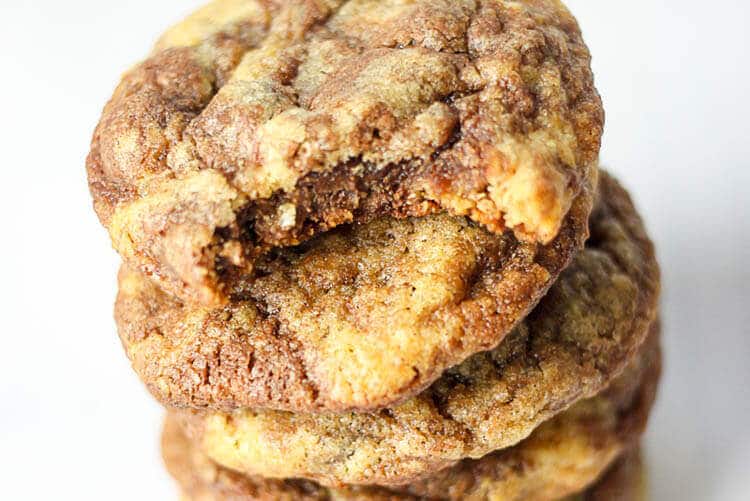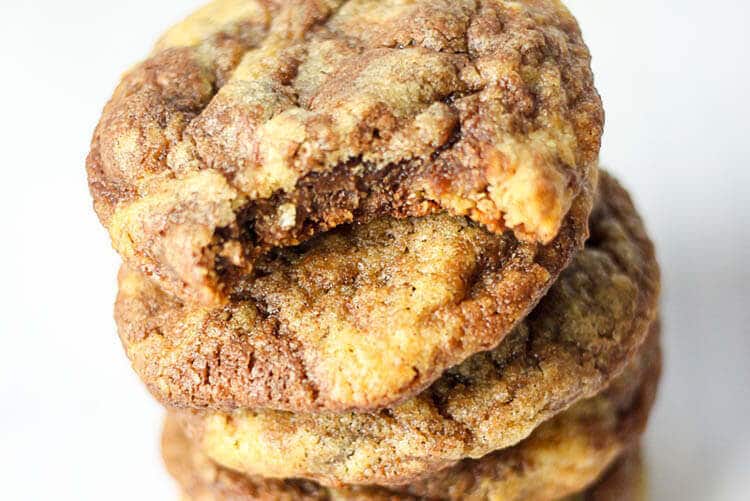 Chocolate chip cookies are a classic staple in our household when I was growing up. You really can't go wrong with them. My dad prefers to eat the "warm cookie dough" version….. he likes them BARELY baked, and you actually have to eat them with a fork or spoon.
I prefer mine to actually be cooked, but chewy, never, ever crunchy.
I have made Chocolate Chip Cookies from scratch for years and then in recent years, I have even picked up the premade cookie dough.
Confession time: We RARELY actually bake the premade cookie dough! All four of us will end up eating the dough raw…even though this is not recommended because of the raw eggs….ahem, I grew up doing this and I will probably never stop eating raw cookie dough.
We are huge fans of Nutella around here. My daughter has been wanting me to create a Nutella chocolate chip cookie recipe for a while.
I've added Nutella to brownies, no bake cookies, crescents, & rice Krispies treats, but hadn't yet tried chocolate chip cookies. Adding Nutella and milk chocolate chip cookies to my basic cookie dough recipe was a smashing success and my daughter happily ate the entire batch all herself.
I barely got a taste, but she's the pickiest eater in the family so if she likes them then that is definitely a successful recipe for me.
As I said, this is the same basic cookie dough recipe that I used for the Cinnamon Chip Oatmeal Cookies. The key to these is the bread flour.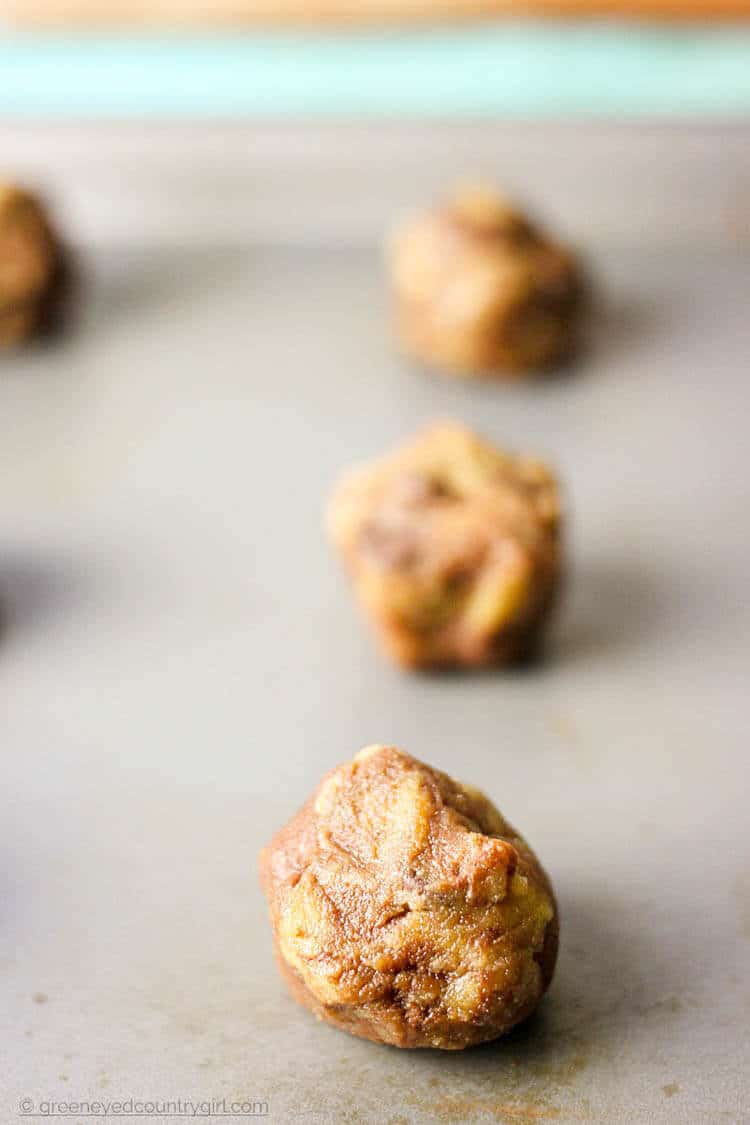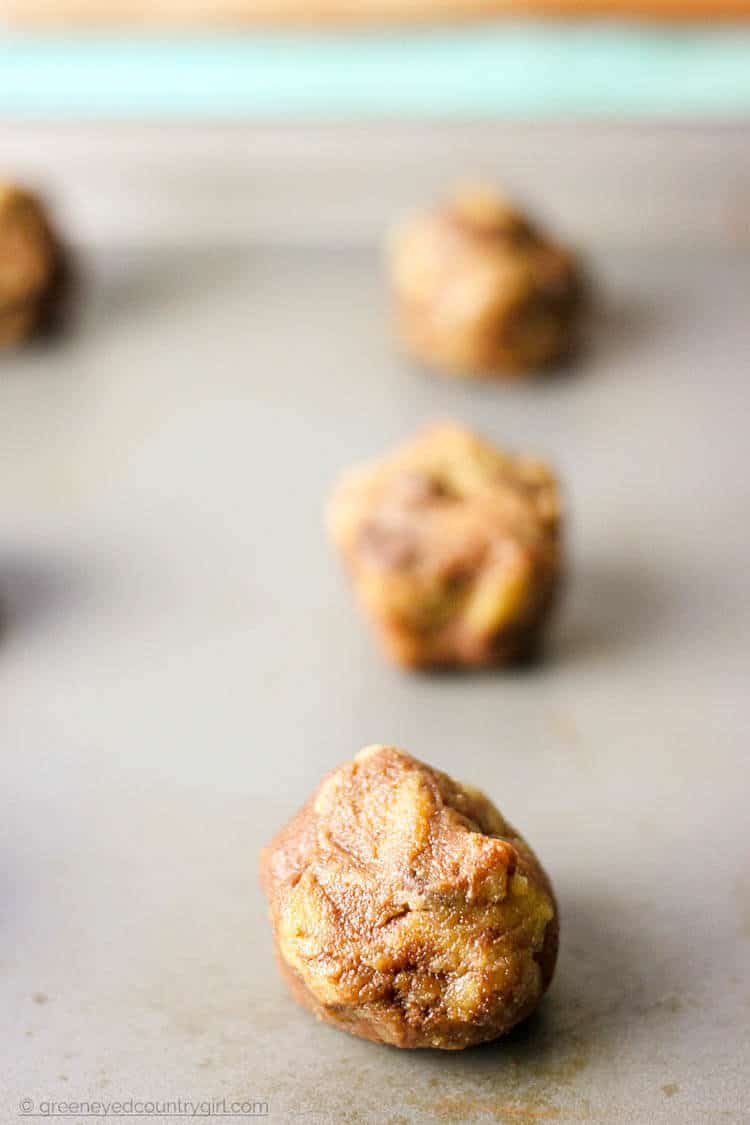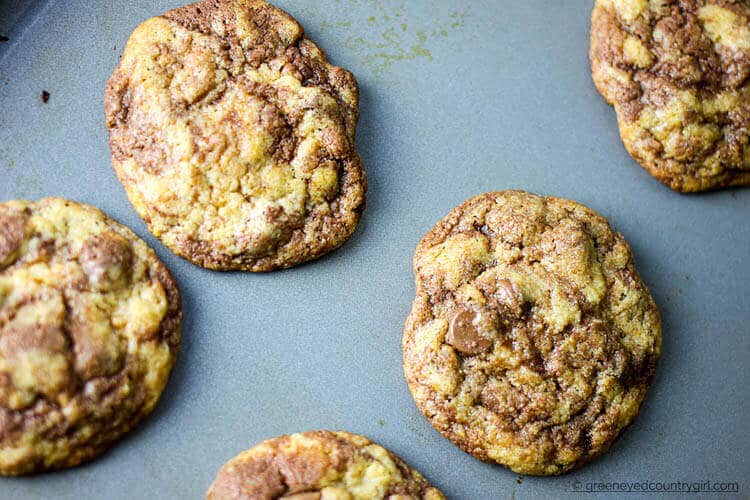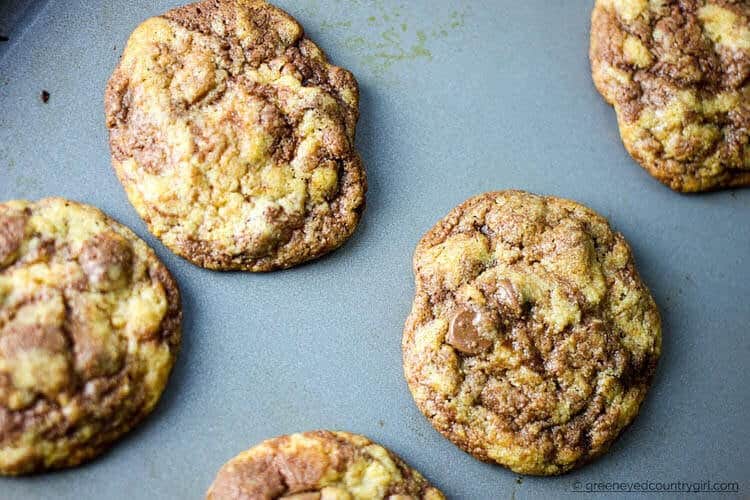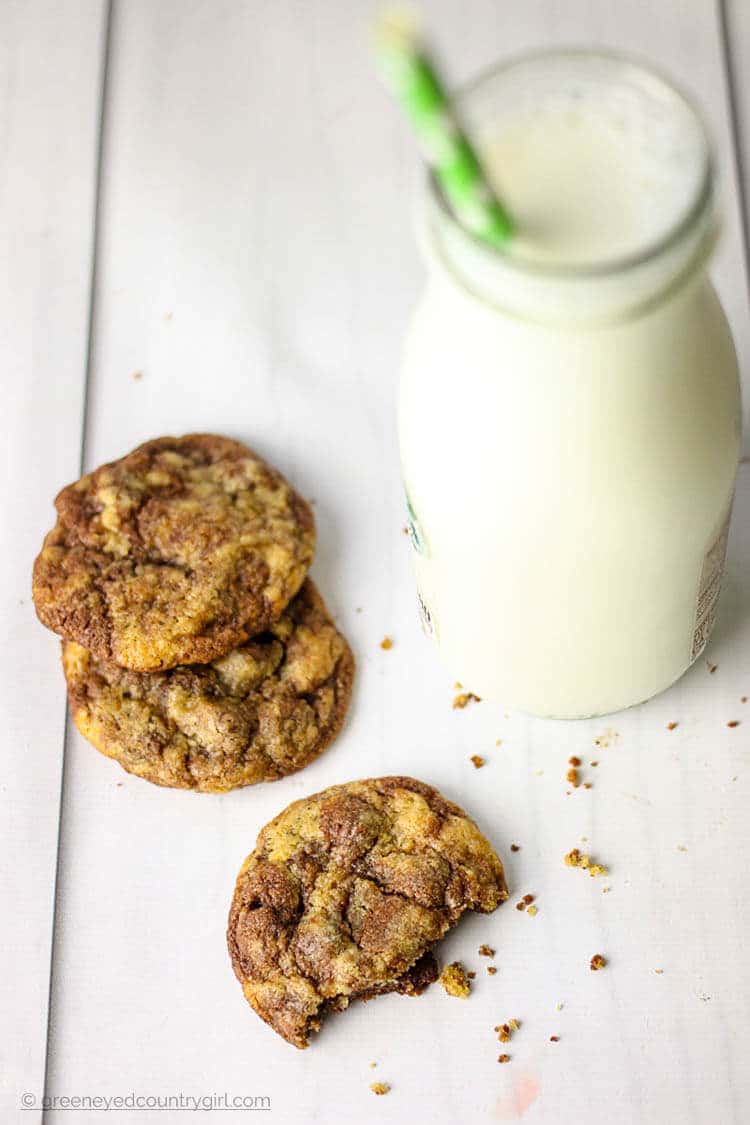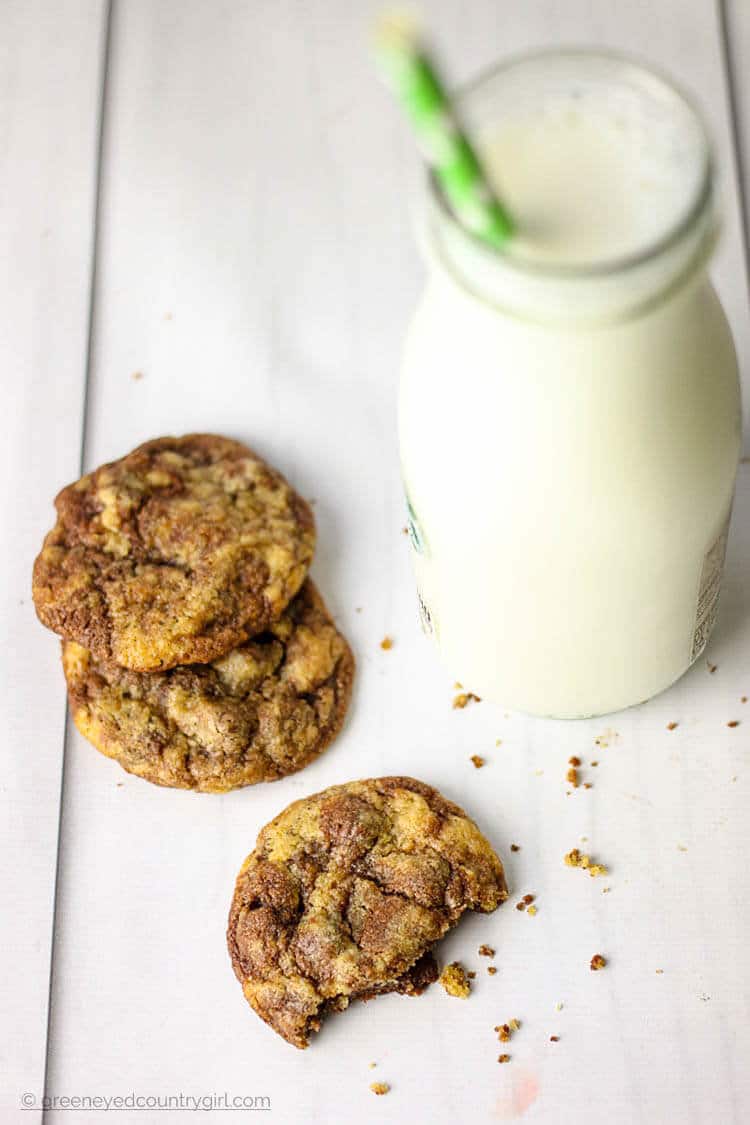 Do you like Nutella? Let me know in the comments below ↓.
---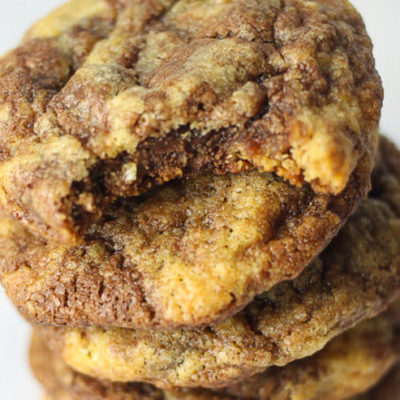 Nutella Chocolate Chip Cookies
Print
Pin
Ingredients
1 1/4

cups

bread flour

1

cup

white whole wheat flour

1

tsp

salt

1/2

tsp

baking soda

1

cup

2 sticks salted butter, at room temperature

3/4

cups

white granulated sugar

3/4

cups

lightly packed brown sugar

2

large eggs

1

tsp

vanilla extract

3/4 - 1

cup

Nutella

2

cups

milk chocolate chips
Instructions
Heat oven to 350 degrees.

In a medium bowl, sift flours, salt, & baking soda.

Use an electric mixer to beat in the sugars, eggs, & vanilla.

Stir in Nutella... it will be marbley and this is ok.

Add chocolate chips.

Place heaping tablespoonfuls of the dough on a baking sheet, 2 inches apart.

Bake for 8-10 minutes until the edges are just starting to turn brown.

Cool for a few minutes on the baking sheets, remove the cookies and cool completely on a wire rack.

Serve with milk or iced coffee and ENJOY!
Do you like this recipe? Follow me on Pinterest!
Click here to see what I pin ---> @foodanddiyblog
---
Save for later!
Pinning for later or sharing this recipe with your friends is so appreciated!
Simply click the share button of your choice over on the left ←.

Linking up with Melt In Your Mouth Monday, Two Uses Tuesday, Crafty & Delicious Party, Think & Make Thursdays.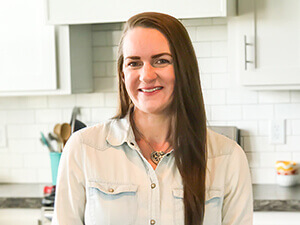 I make my home in Oklahoma. I enjoy creating new uncomplicated recipes, browsing Pinterest for the latest in home decor trends, reading, and decaf iced lattes. Click here for more about me.