I may earn a commission when you purchase through my links. See my Disclosure Policy here.
Oreo Pops are a fun "recipe" for you, just in time for Valentine's Day! This recipe makes for a fun treat for kiddos and would be great for class Valentine's parties!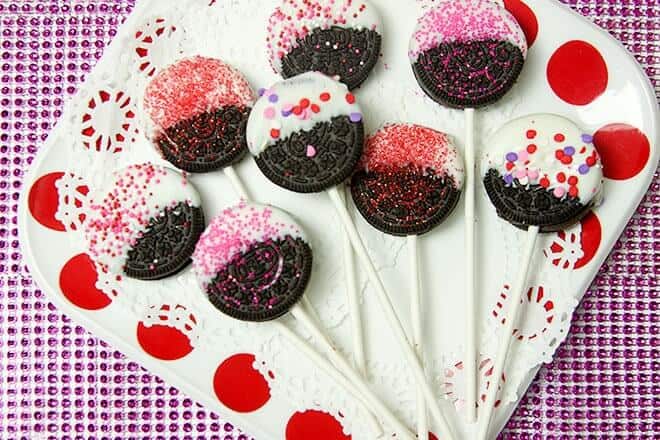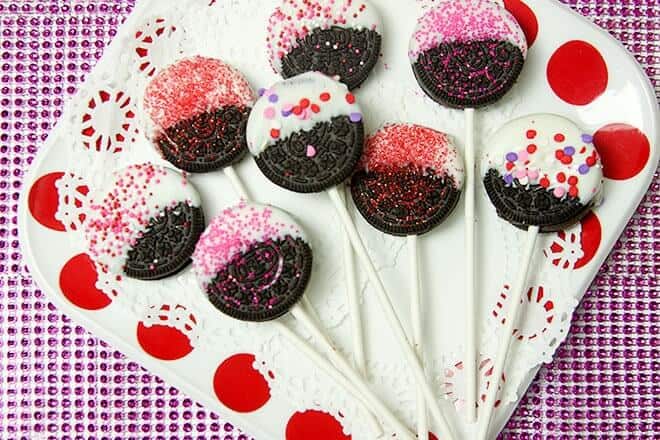 Valentine's Day Oreo Pops!
I say "recipe" because they are really so easy I'm not sure if it qualifies as a recipe or not. Especially when you can simply look at a picture and pretty much know exactly how to make them!
BUT, I decided to try my hand at making another video, so that was fun and I've included it below. (If you like it, or know someone who would please consider sharing!)
My kids are not allowed to take homemade treats to their parties, but I'm not sure if this would be considered homemade or not. What do you think?
Anyway, these are very simple to make, kids would have a blast making them also!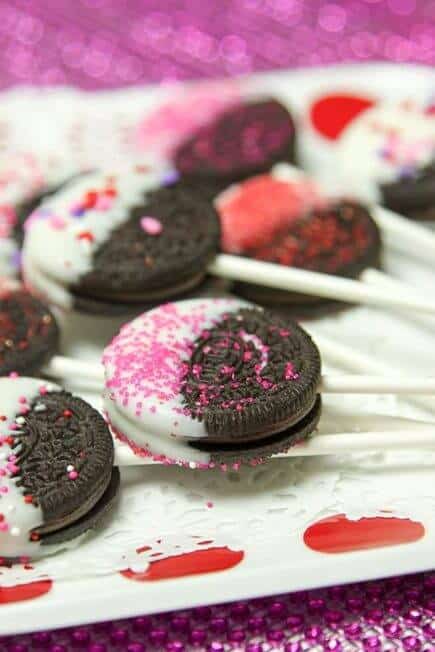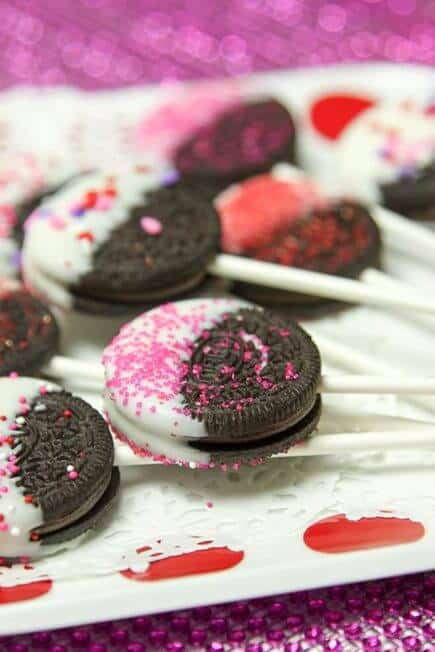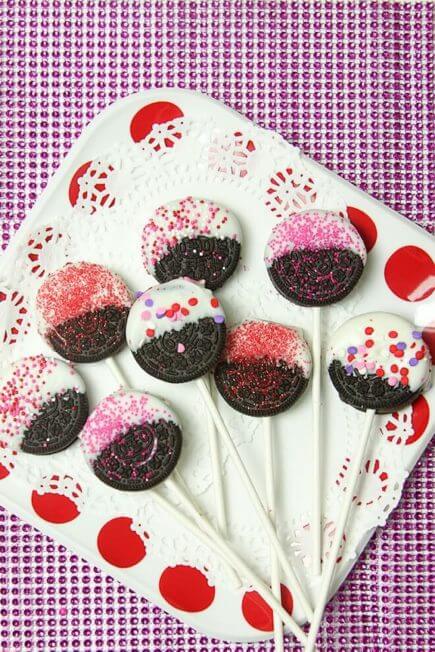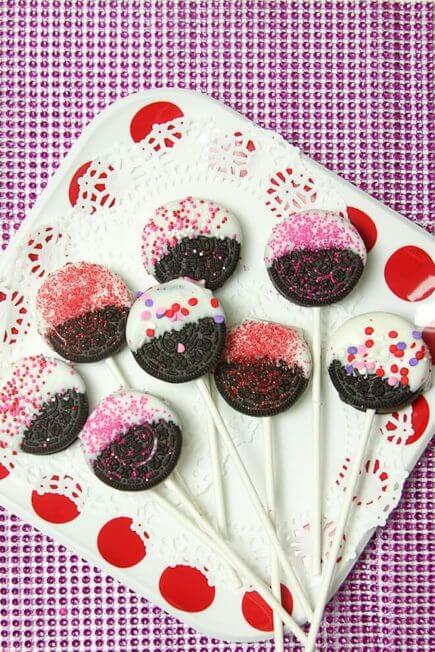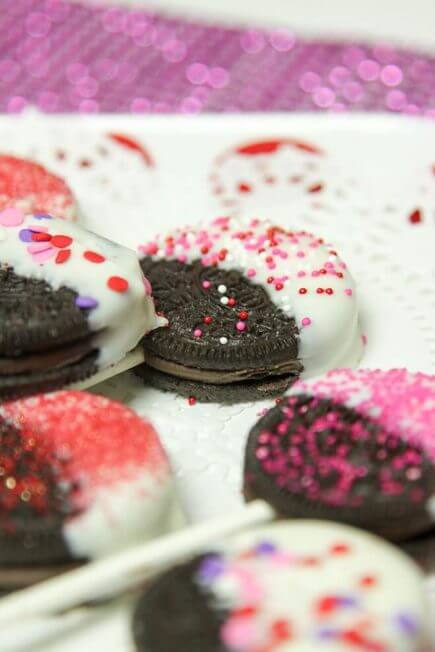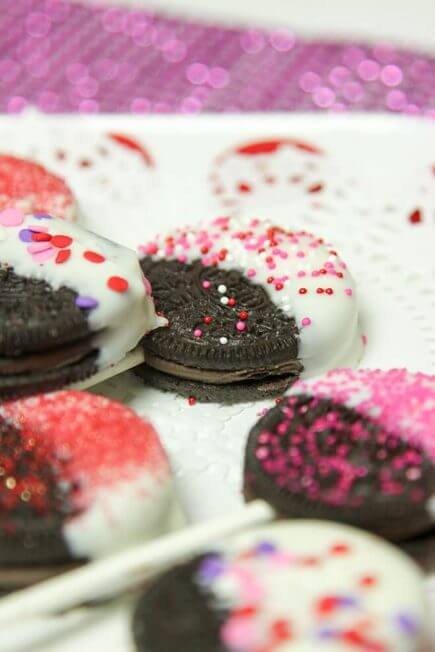 The great thing about these Oreo Pops is you can use white or chocolate almond bark and different colored sprinkles, making them virtually perfect for any holiday or celebration! Same for the Oreos! There are SO MANY varieties of Oreos now! For these Valentine's Day Oreo Pops I used Chocolate Covered Strawberries. I thought that was a very fitting flavor for Valentine's Day, yes?
Here is the video but if you don't like to watch videos I included photos below!
I used 6 squares of white almond bark.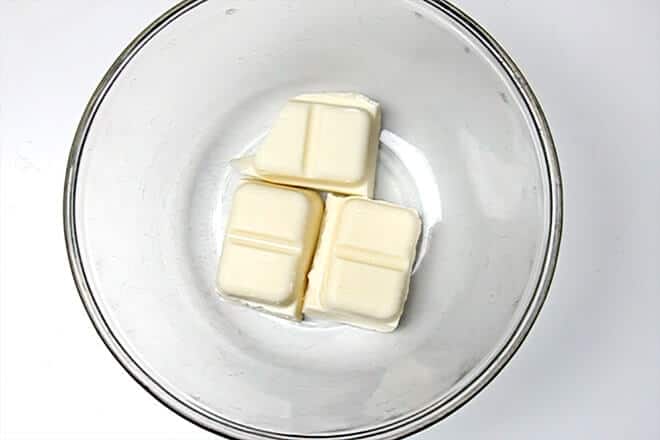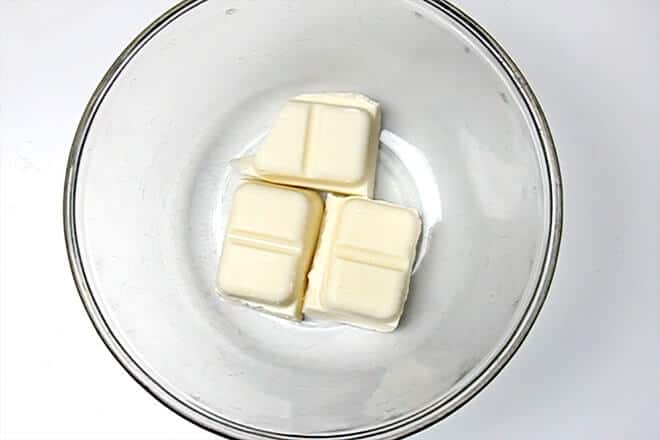 Melt according to package directions.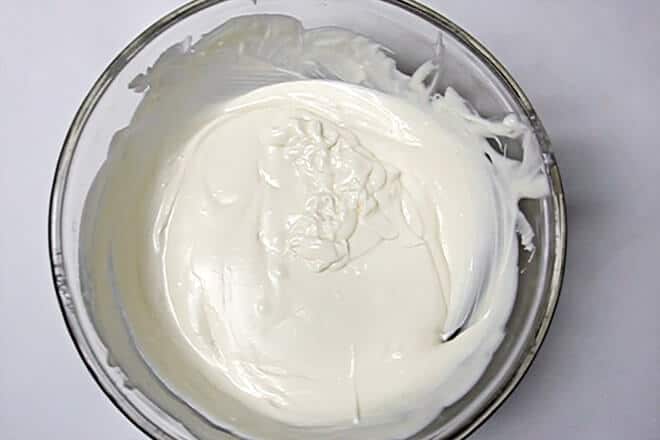 Grab your Oreos.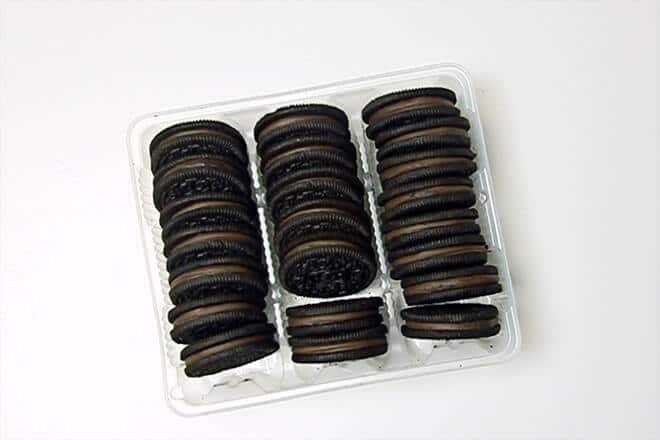 Carefully slide sucker sticks halfway through Oreos.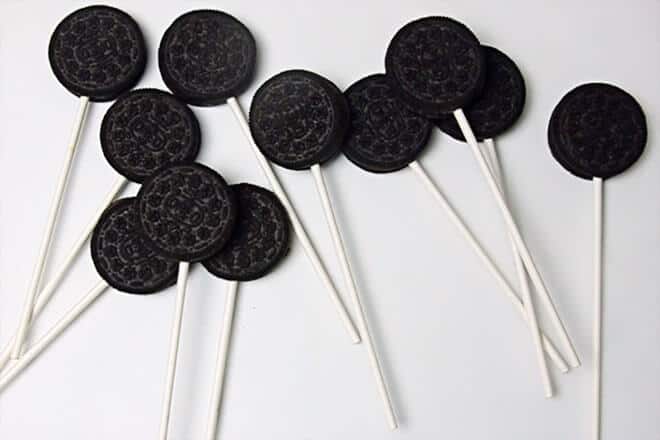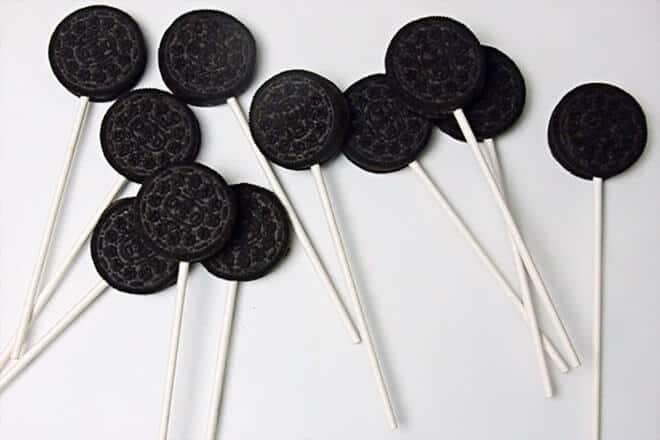 Dip the Oreos halfway in the melted almond bark.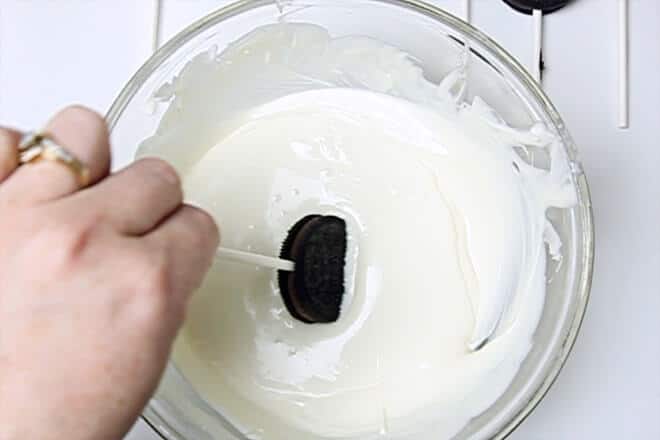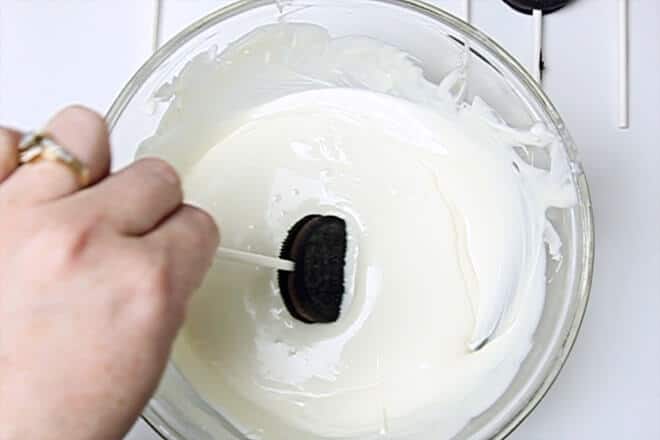 Lay on parchment paper to harden.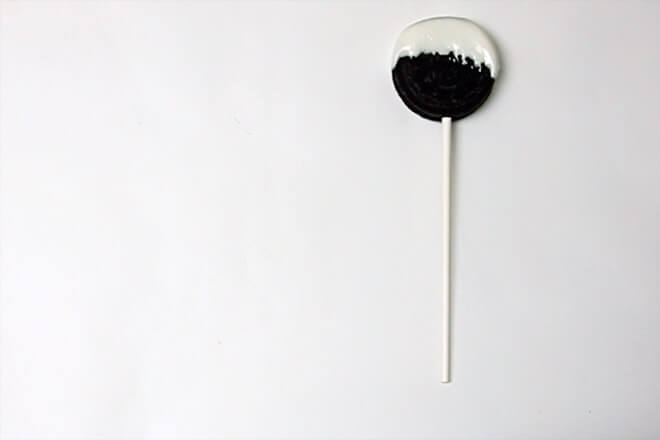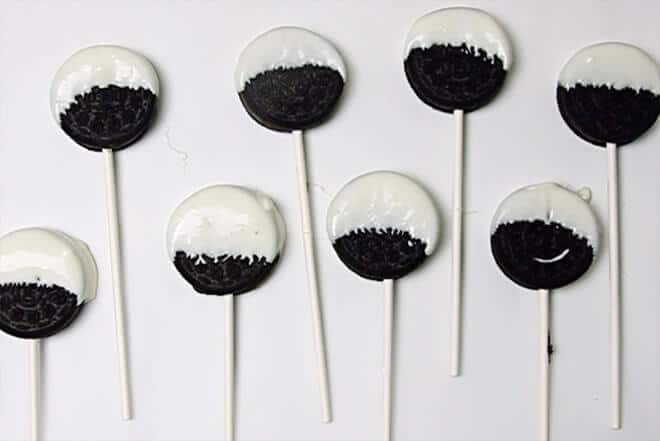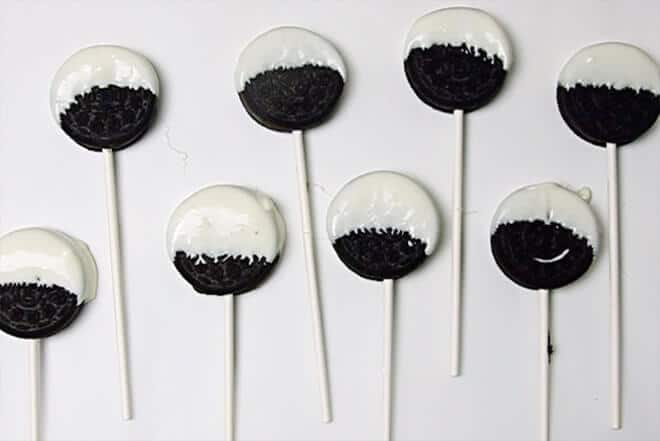 Sprinkle the Oreo Pops before the almond bark sets.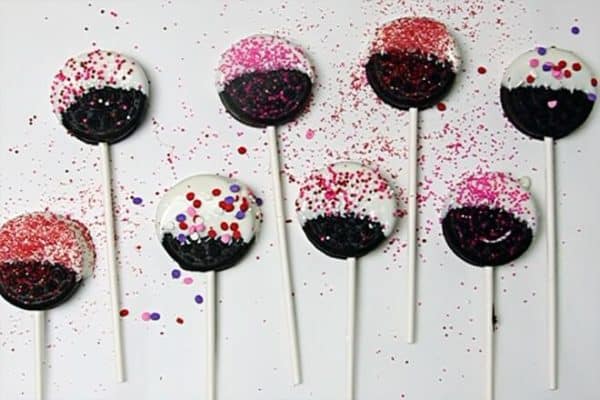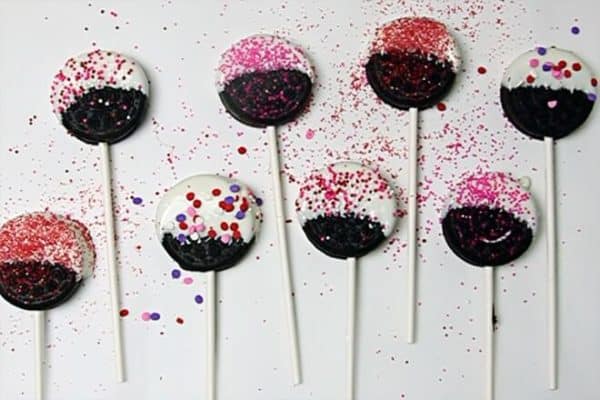 And there you have it!
---
Save for later!
Pinning for later or sharing this recipe with your friends is so appreciated!
Simply click the share button of your choice over on the left ←.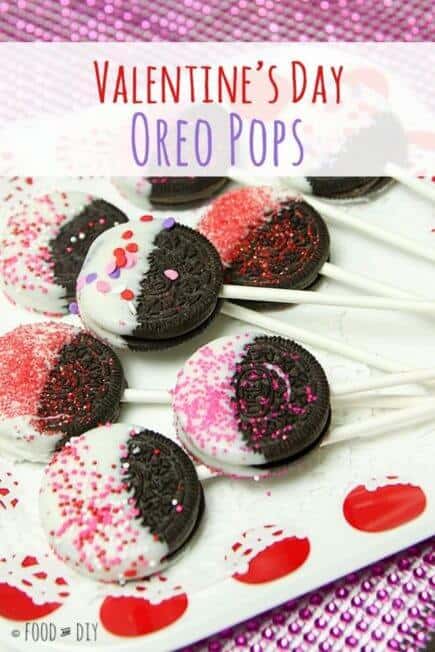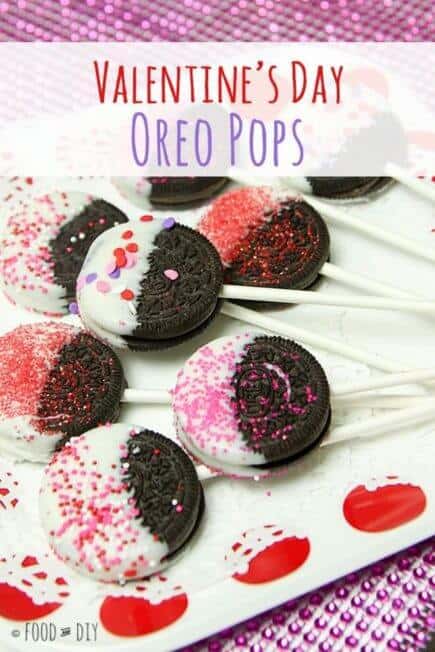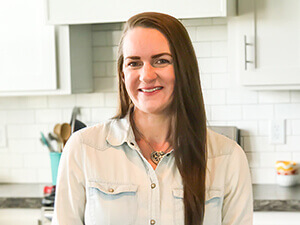 I make my home in Oklahoma. I enjoy creating new uncomplicated recipes, browsing Pinterest for the latest in home decor trends, reading, and decaf iced lattes. Click here for more about me.